Trauma informed care in practice can seem intimidating, but a variety of pediatricians through the Bay Area have incorporated that into their practices. Keep reading below!
What is Trauma Informed Care?

This short video gives you the principles of trauma-informed care, including the importance of active listening.
Helping Children Cope with COVID-19
This CDC resource in multiple languages focuses on recognizing stress responses in children and ways to support them.
Miriam Rhew, MD, MPH, FAAP shares her observations on using telehealth in a trauma-informed pediatric practice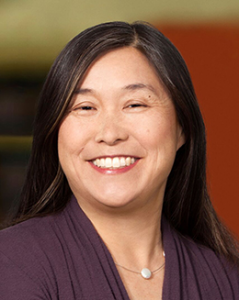 Check out this Bay Area Pediatric Practice that Effectively Implemented ACEs screenings into her practice:
"As an experienced pediatrician, I knew that transitioning to telehealth would offer unique challenges and opportunities in meeting the needs of our families. What I didn't know was that telehealth would help our practice successfully advance our efforts to incorporate trauma informed practices and ACEs screening into well child care visits."
Trauma Informed Care in Practice: Dr. Omotoso discusses lessons learned integrating ACEs science into health clinics: staff first, then patients

Nearly two years ago, a team at LifeLong Medical Care  integrated trauma informed practices based on ACEs science to prevent and heal trauma in their patients when it joined a two-year learning collaborative, the Resilient Beginnings Collaborative  (RBC). RBC began in 2018 and includes seven safety net organizations in the San Francisco Bay Area.
Building Resilience in Trauma Informed Care with Dr. Bernard Pearl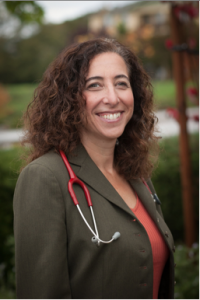 As part of our ACEs Aware grant, we have established a Think Tank of 5 pediatricians who meet regularly to craft messages so our chapter members about ACEs screening and trauma informed care. One of our Think Tank members, Deirdre Bernard-Pearl, MD, a pediatrician and Medical Director at Santa Rosa Community Health was recently featured in a statewide educational webinar. Read below for her full interview.
"Invisible Scars" Series on PBS
Childhood trauma impacts millions of Americans, and its consequences can be devastating. Those experiencing high levels of trauma can see dramatically lower life expectancies, and the CDC estimates it accounts for billions of dollars in healthcare costs and lost productivity. A new series, "Invisible Scars: America's Childhood Trauma Crisis" recently aired on PBS. A portion of the transcript is below. The full episode (10 minutes) can be found here:
I Want To Learn More About
Getting Started
I am unfamiliar with ACEs, and would like to learn more about what it is and how I can best address it among the patients I practice on.
Deeper Dive
I know what ACEs is, but am a bit uncertain on how to screen for these factors and ask about them.
Advanced
I feel comfortable with my knowledge of ACEs, but want to learn how to best engage other practices to implement ACEs informed care in a sustainable way.