Events Calendar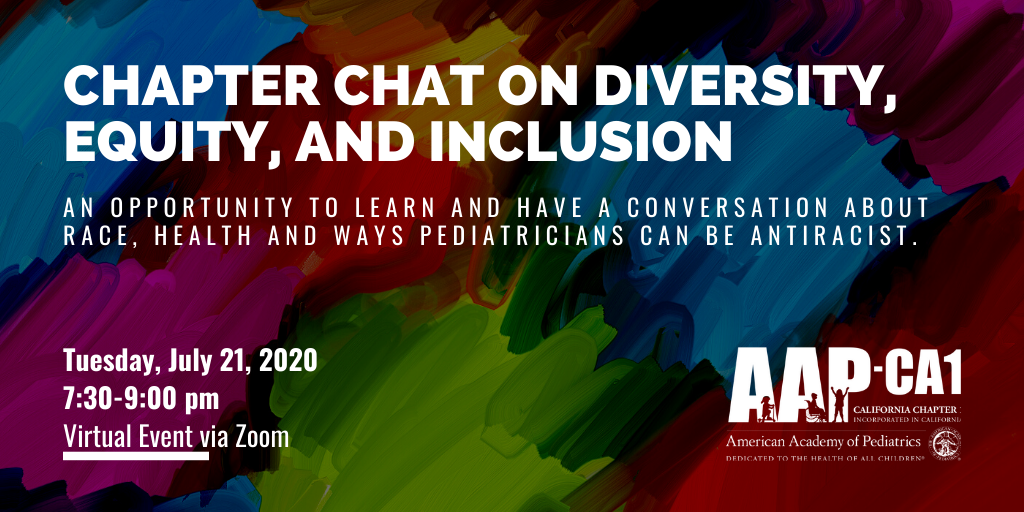 Tuesday, July 21, 2020
7:30 pm - 9:00 pm
An opportunity to to learn and have a conversation about race, health, and ways pediatricians can be antiracist.
More Info
---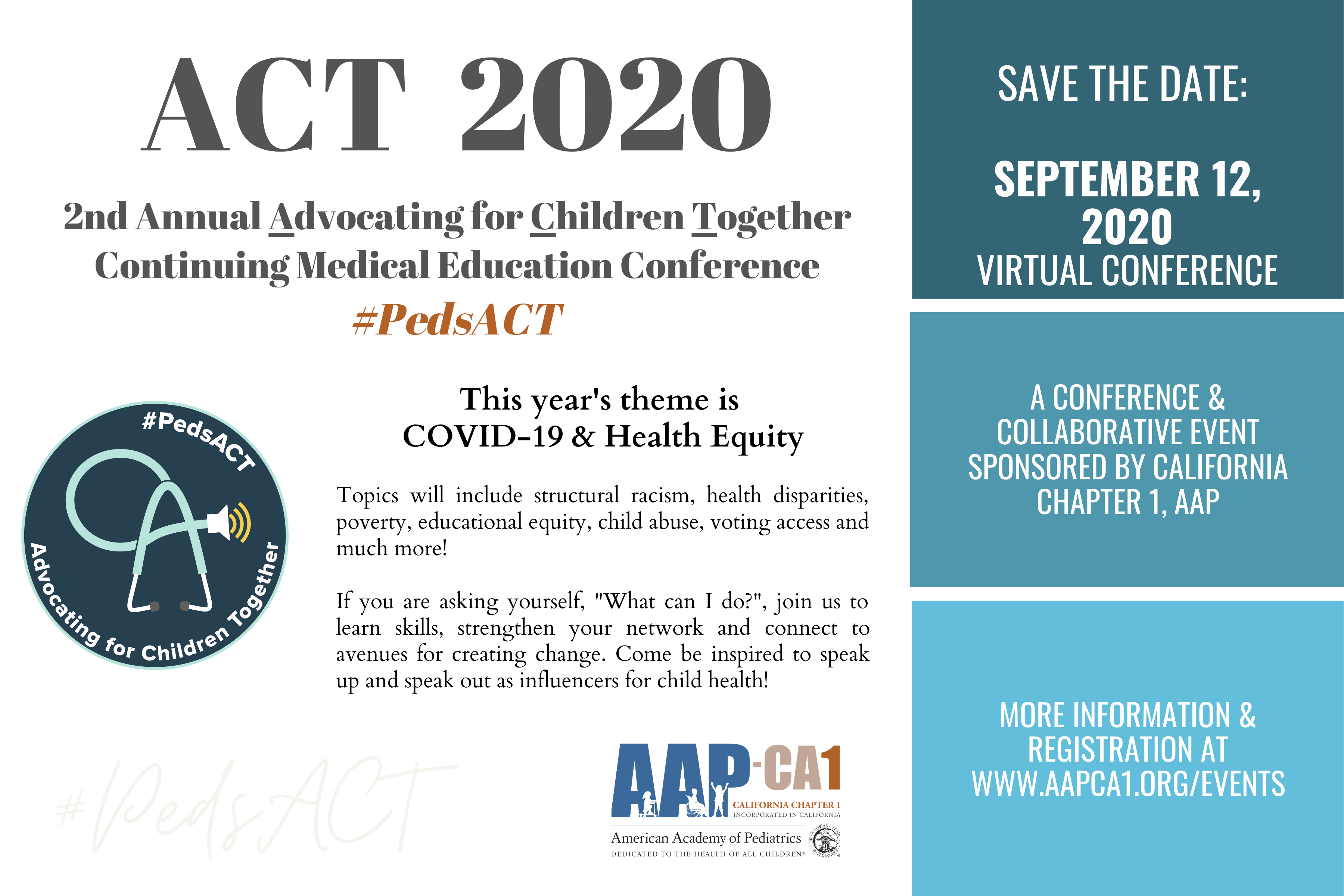 Saturday, September 12, 2020
9:00 am - 1:00 pm
This year's theme is COVID-19 & Health Equity. If you are asking yourself, "What can I do?", join us to learn skills, strengten your network and connect to avenues for creating change. Come be inspired to speak up and speak out as influences for child health!
More Info
---
Saturday, December 5, 2020
This 5th Annual interactive Winter CME conference will provide pediatricians, family practitioners, nurses, and nurse practitioners with information and knowledge necessary to identify, treat and appropriately refer the most challenging conditions that present in the primary care office.
More Info
---