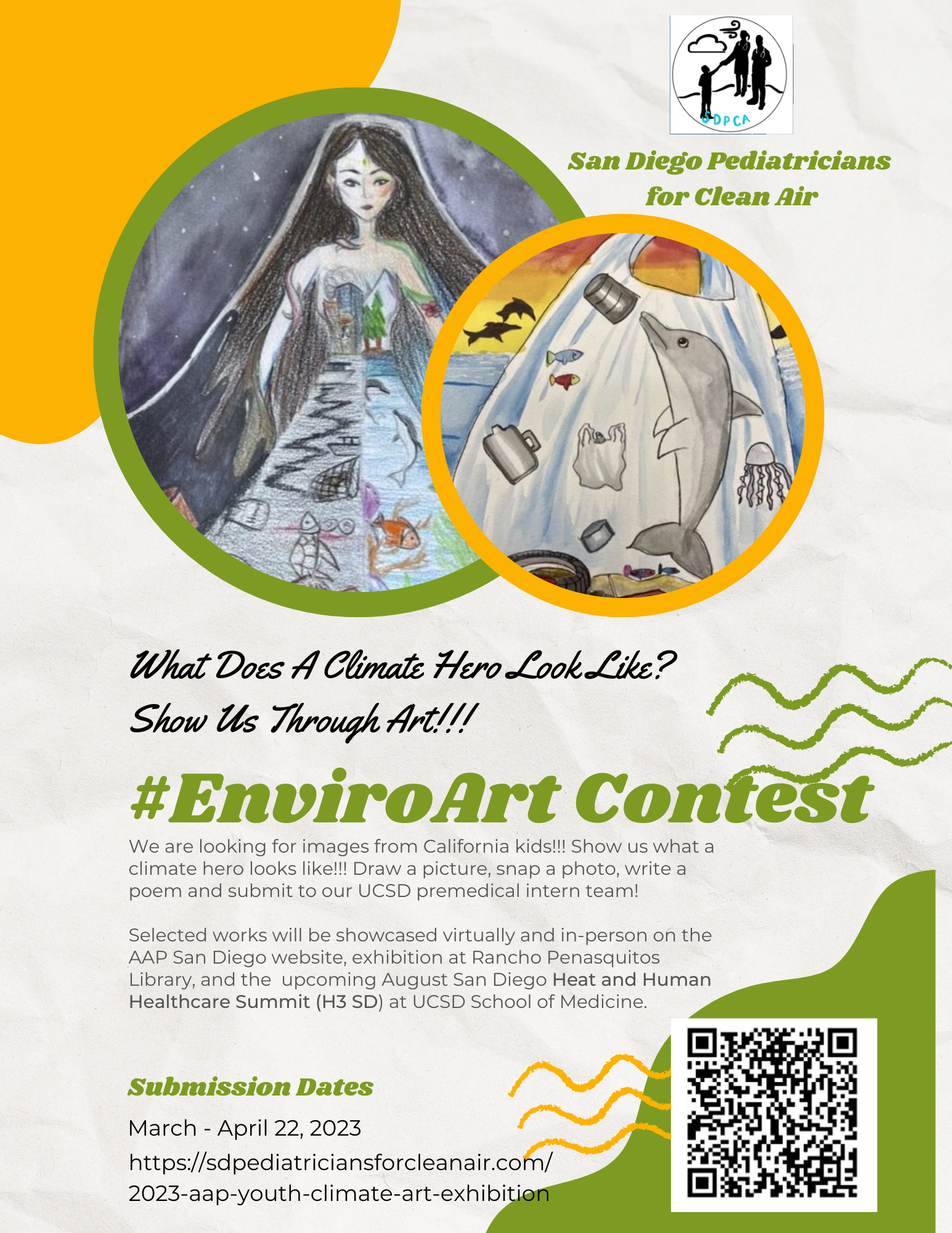 March 1 - April 22, 2023
Calling all young artists (18 and under)! San Diego Pediatricians for Clean Air and San Diego Audubon Society are happy to present Enviro-Art, an art contest with climate change and environmental conservation themes. Our goal is to provide youth artists an opportunity to create an art piece based on the current climate crisis, then to provide our artists a space to present their artwork.
More Info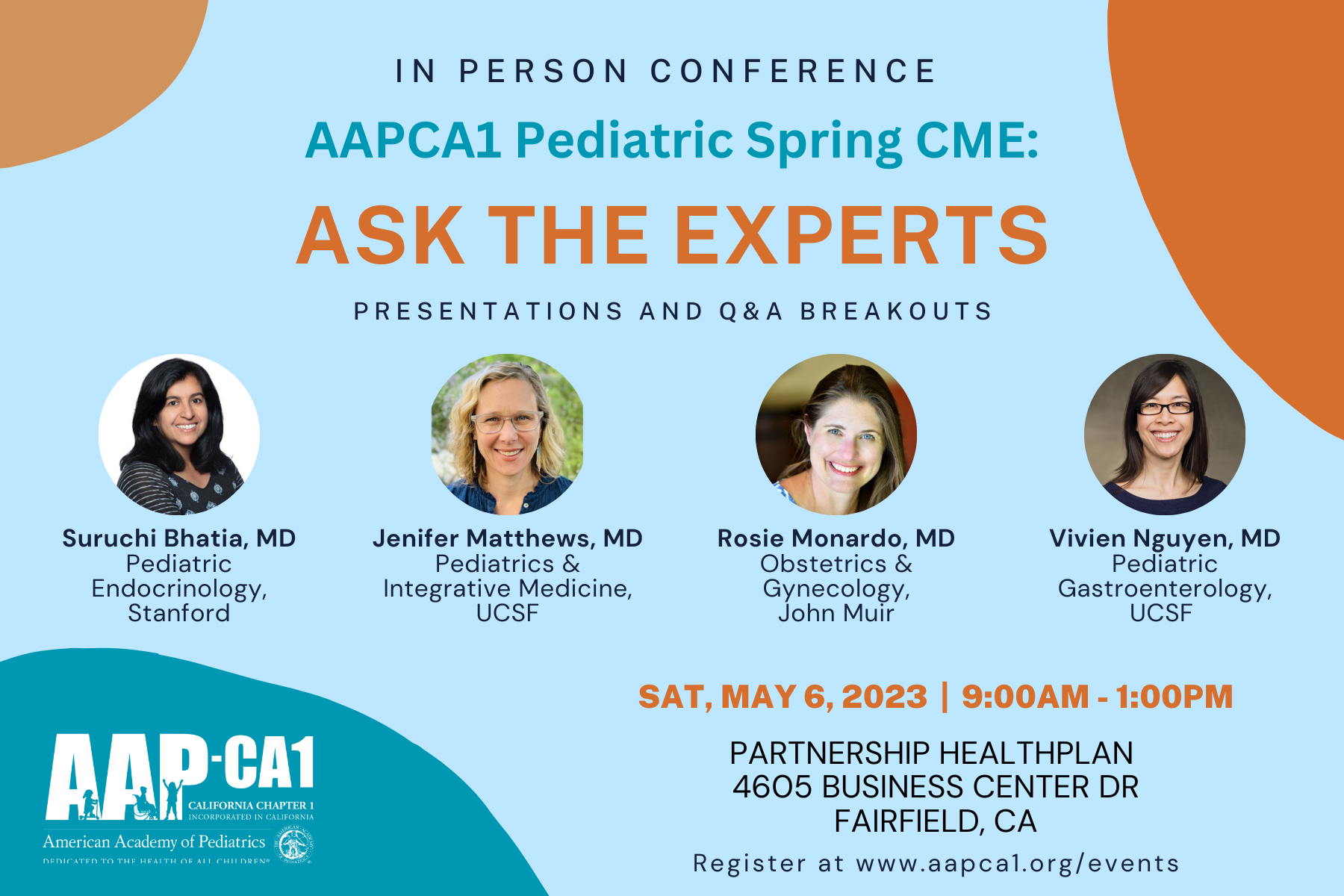 Saturday, May 6, 2023
9:00 am - 1:00 pm
Partnership HealthPlan of California
4605 Business Center Dr.
Fairfield, CA 94534
Our Annual Pediatric Spring CME Conference is back! Ask the experts about adolescent endocrinology, gynecology, and gastroenterology. Pediatricians, family practitioners, nurses, nurse practitioners, and Physicians-in-Training are invited to receive the latest updates on short stature, dysfunctional uterine bleeding, and irritable bowel syndrome in children from lectures, case studies, and breakout Q&As from our faculty. Participants are eligible for 3.5 tentative hours of CME credits. You will also have an opportunity to meet and greet pediatric chapter colleagues during our optional networking lunch! Hope to see you on May 6 at Partnership HealthPlan of California, 4605 Business Center Dr. Fairfield, CA 94534.
More Info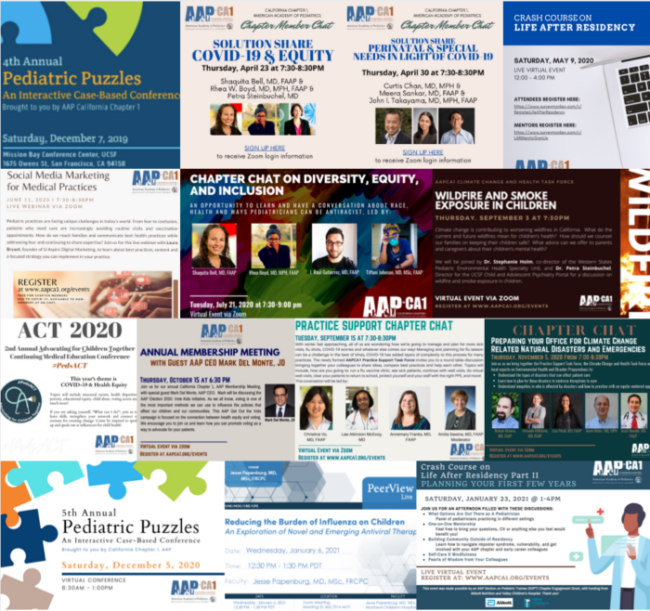 January 1, 2019 - December 31, 2023
Missed an event? Don't fret: we are here with the recordings! View the past events from 2019-2022 below!
More Info