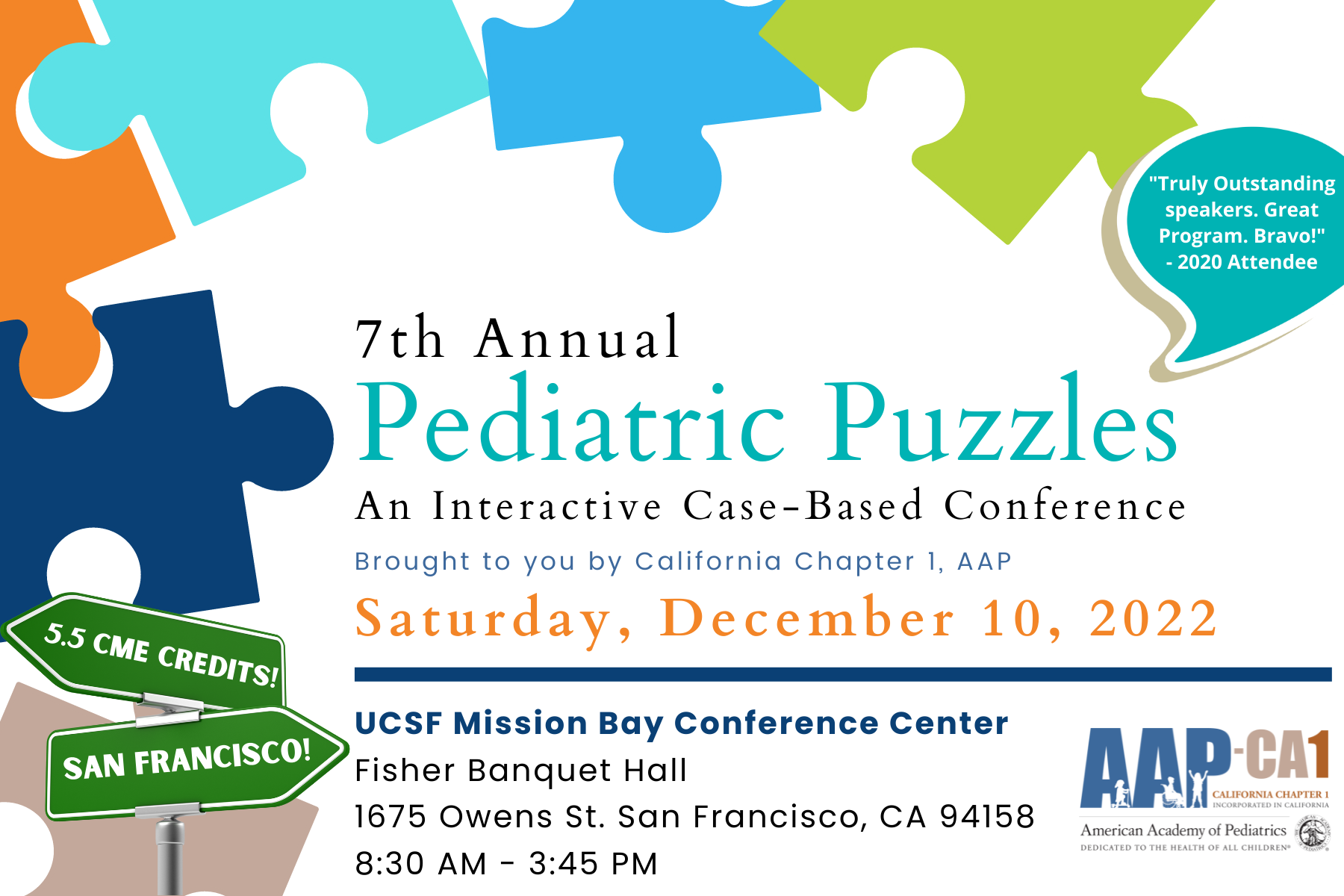 Saturday, December 10, 2022
8:00 am - 3:45 pm
Mission Bay Conference Center
1675 Owens Street
San Francisco, CA 94158
Join AAPCA1 for our 7th Annual Pediatric Puzzles CME Conference! We will have interactive lectures by experts in pediatric neurology, dentistry, infectious disease, and much more. Participants are eligible for 5.5 hours of CME credits. Registration is now open!
More Info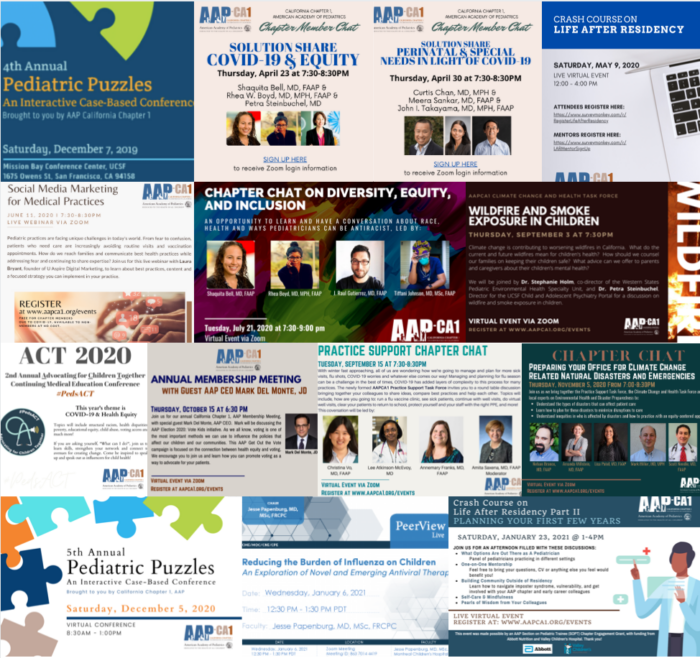 January 1, 2019 - December 31, 2022
Missed an event? Don't fret: we are here with the recordings! View the past events from 2019-2022 below!
More Info