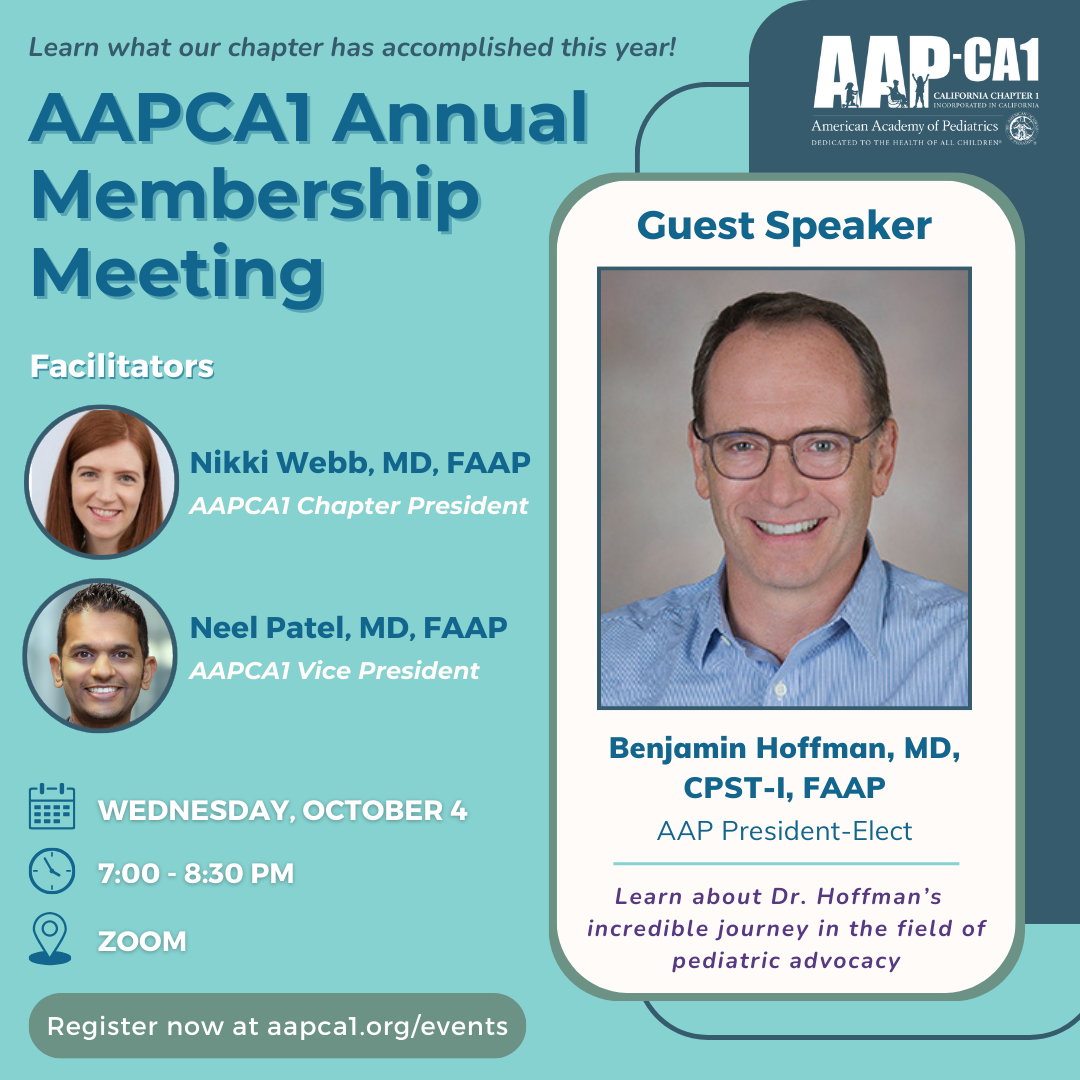 Wednesday, October 4, 2023
7:00 pm - 8:30 pm
Join us for our annual California Chapter 1, AAP Membership Meeting! This year, we are honored to have a very special guest: Dr. Benjamin Hoffman, MD, CPST-I, FAAP, AAP President-Elect. Dr. Hoffman will be sharing his incredible journey in the field of pediatric advocacy. His insights and experiences as the AAP President-Elect promise to be enlightening and inspiring for all attendees. During this meeting, we will also provide a comprehensive recap of the impactful work that our chapter and dedicated chapter leaders have accomplished throughout the year. It's a chance to celebrate our successes and reflect on our shared commitment to pediatric healthcare. We encourage you to join us to learn from Dr. Ben Hoffman's experience advocating for children and our chapter's impact!
More Info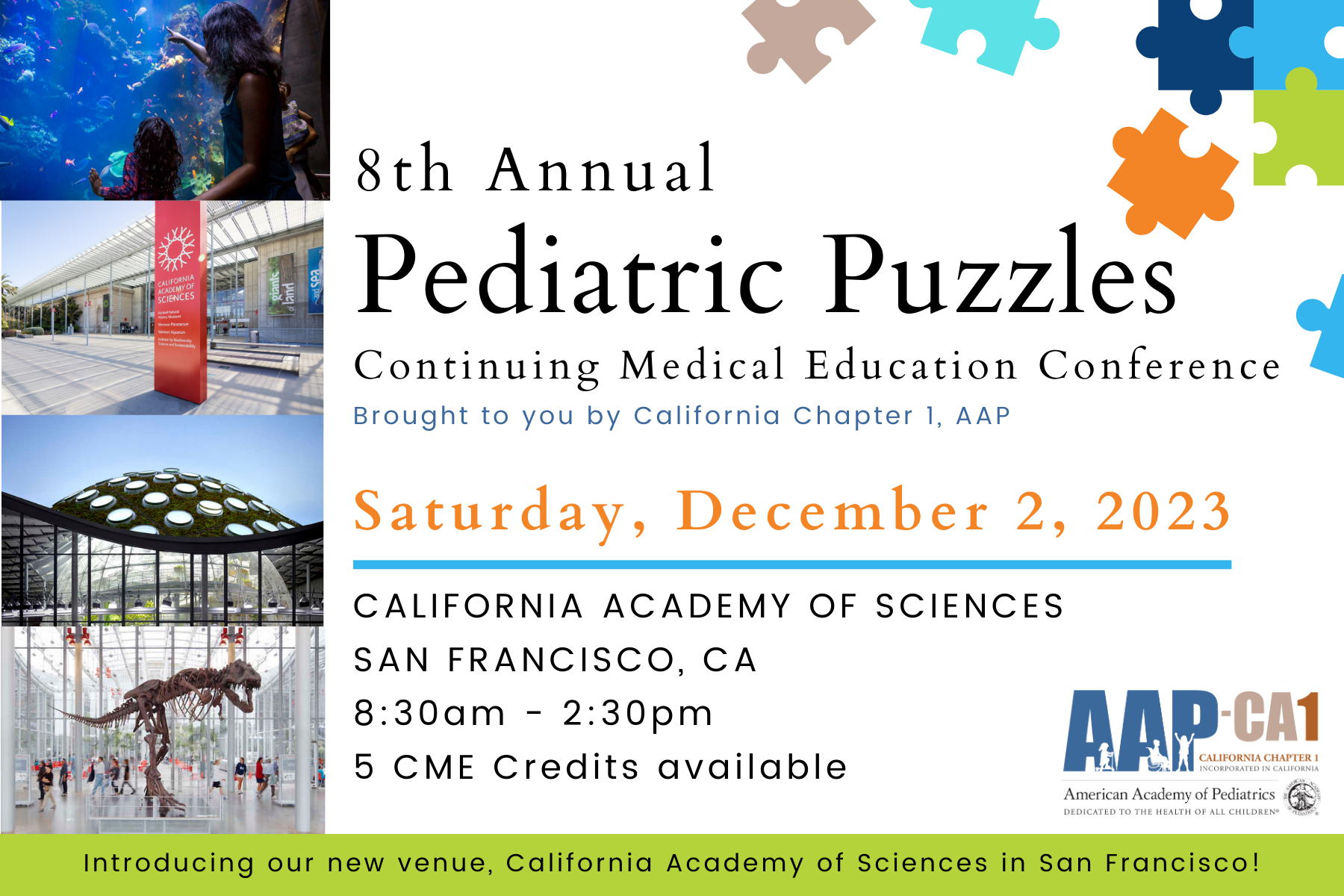 Saturday, December 2, 2023
8:30 am - 2:30 pm
California Academy of Sciences
75 Nancy Pelosi Dr.
San Francisco, CA 94118
Our 8th Annual Pediatric Puzzles CME Conference is back this December! Pediatricians, family practitioners, nurses, nurse practitioners, and Physicians-in-Training are invited to receive the latest updates on pediatric sports medicine, dermatology, mental health, and physical therapy from lectures, Q&As, and networking lunch with our faculty. Participants are eligible for 5 hours of CME credits. This year's event will take place at California Academy of Sciences in San Francisco, making it a great opportunity for a family trip! Join us Saturday, December 2 where the first 25 registrants will receive a FREE Cal Academy pass.
More Info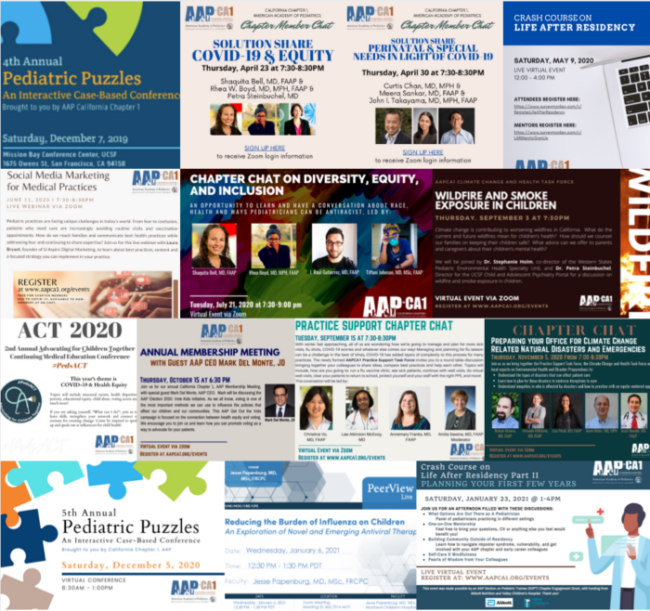 January 1, 2019 - December 31, 2023
Missed an event? Don't fret: we are here with the recordings! View the past events from 2019-2022 below!
More Info