Why Referrals?
Referring to local community support resources is crucial to patients who experience ACEs. These are long term solutions that we hope to provide sustainable support to.
Network of Care Referrals-Addressing Adversity
Our Unique View: Network of Care Referrals-Addressing Adversity
By MD,MHS, FAAP and Renee Wachtel, MD, FAAP
Even though we have tremendous skills in listening to and educating our patients about the impact of ACEs and related life events, we can't resolve all issues in the primary care setting with close follow-up alone.
Photo by Noah Berger, at UCSF Ron Conway Family Gateway. Pictured: Tom Boyce, MD and Lucas Asbury, 7.
ACEs Aware Self Care Toolkit for Pediatricians

Attached is an effective resiliency based toolkit from the ACEs Aware site to foster discussions with your patients and families.
ACEs Aware Risk Assessment Algorithm

Reference this guideline of toxic stress levels and adverse childhood experience scores to decide how to proceed with care.
Community Referrals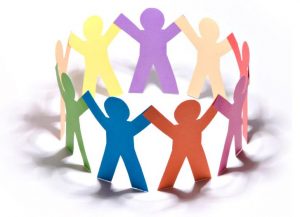 You can utilize this Community Resource Referral form to track your practices' referrals and follow ups. Be sure to look into the community centers and services that your city offers to support patients beyond your offices.
I Want To Learn More About
Getting Started
I am unfamiliar with ACEs, and would like to learn more about what it is and how I can best address it among the patients I practice on.
Deeper Dive
I know what ACEs is, but am a bit uncertain on how to screen for these factors and ask about them.
Advanced
I feel comfortable with my knowledge of ACEs, but want to learn how to best engage other practices to implement ACEs informed care in a sustainable way.