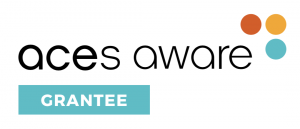 .
As part of an effort to help our members address heightened family stresses and disruptions, California Chapter 1, AAP recently received $75,000 in grant funds from the Office of the California Surgeon General (CA-OSG) and the Department of Health Care Services (DHCS) to participate in the state's ACEs Aware initiative. Our Communications grant funds will be used to enhance our Chapter's outreach to Chapter 1 AAP members about the ACES AWARE initiative by augmenting our staffing and expertise in the area of toxic stress and its effects upon child health and development. We will be  developing  messaging and informative materials that give providers the tools needed to identify adversities, discuss them with families in a therapeutic manner, and refer patients to resources and support when needed.  We see our proposed communication strategy as a way to help pediatric providers enrich their trusted partnerships with families, address traumas, and reconnect families to their medical homes and community programs. Our grant will be for 1 year and is part of $14.3 million awarded to 100 organizations throughout the state to extend the reach and impact of the ACEs Aware initiative. Isra Uz-Zaman MS, Renee Wachtel MD and Diane Dooley MD wrote the grant and will serve as the steering committee members for this initiative.
Provide guidance

regarding best practices in the prevention of, primary care interventions for, and community resources addressing adverse childhood experiences

Develop the messaging

, materials and testimonials relevant to the grant.  The think-tank will be consulting with Berkeley Media Studies in this effort

Meet twice a month

virtually on Tuesday afternoons with other think-tank members. Meetings will probably decrease to once a month starting in January. Members will be expected to attend 80% of these meetings.

Contribute time

to the ACEs Aware communications effort by dedicating time to contributory projects between meetings.  

Convene

one Chapter wide virtual Chat on a core principle or skill of trauma-informed care
In addition to the Steering Committee and the two pediatricians selected, the Think Tank consists of one member representing the Chapter's ASHEW grant and one representing the Chapter CAPET committee.
Members
Diane Dooley, MD, MHS, FAAP
Renee Wachtel, MD, FAAP
Casey L. Brown, MD, MPH, FAAP
Omoniyi Omotoso, MD,MPH, FAAP
Deirdre Bernard-Pearl, MD, FAAP
Miriam Rhew, MD, MPH, FAAP
Circle of Support Members
The Circle meets virtually every other month to:
Provide support for the grant activities
Offer feedback and suggestions on grant messaging, materials, Chapter chats and testimonials.
Strategize on and support partnerships to amplify the grant messages and impact.
Assist in integrating the messaging and activities from this grant into present and future Chapter programs and priorities
Members
Brad D. Berman, MD, FAAP
Katherine Broner, MD, FAAP
Linda Copeland, MD
Julia Danser, DO, FAAP
Melissa Kelly Egge, MD, FAAP
Suzanne Frank, MD, FAAP
Tiffani L. Johnson, MD, MSC, FAAP
Aparna Kota, MD, MPH, FAAP
Dorothey Meneses-Samson, MD, FAAP
Priya Pathak, MD
Michelle Perez, MD
California ACEs Academy Webinars
Timely noontime webinars to address issues in ACEs. CME available.
                          Trauma-informed Care in the COVID-19 Era: ACEs, Telehealth and Beyond
     November 5, 2020
Speaker: Megan Gerber, MD
   Systemic Racism as an ACE
  November 15, 2020
 Speaker: Sharon Cooper, MD, FAAP
Resources for Practices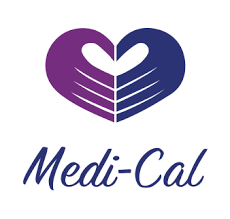 Provisional Postpartum Care Education and Extension Program
Patient educational materials below: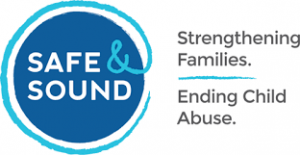 They have a 24 hour talkline to refer patients to at 415-441-KIDS.

Check out additional resources from Maternal Mental Health NOW's 
Emotional Wellness Self-Help Tool
, which guides women who are thinking of having a baby, are pregnant, or post-partum in creating a personalized care plan online for themselves.
Introductory 90-minute webinars are available on their site to support health care providers in identifying their own patterns that can either enhance or limit their resilience and ability to maintain personal balance.
Additionally, Dovetail offers "We are Resilient"TM Webinars and courses to learn how to share practical skills to families for resilience and social and emotional learning.
Here are some highlights of monthly webinars and blogs focused on supporting families during this difficult time:
Blog by Dr. Hilary M. Bowers MD – 9/23/2020
Useful short summary of strategies for sharing stress management tips with families.
Contact Isra Uz-Zaman, Program Manager, via email at info@aapca1.org for further information.