Below are resources to help you get started with ACEs screening resources, including personal anecdotes to make the process of integration less intimidating.
Miriam Rhew, MD, MPH, FAAP shares her observations on using telehealth in a trauma-informed pediatric practice
Check out this Bay Area Pediatric Practice that Effectively Implemented ACEs screenings into her practice.
Regulating Stress Response in Kids-ACEs Aware
When regulating stress response in children, there are a variety of approaches we can take.
How do I Effectively Screen for ACEs via Telehealth?
In light of the COVID-19 pandemic, we have seen numerous challenges arise for our patients and how we can connect with them. Learn more about how we can leverage telehealth visits to screen for Adverse Childhood experiences in a way that is culturally sensitive and empathetic.
Stanford ECHO Interactive Training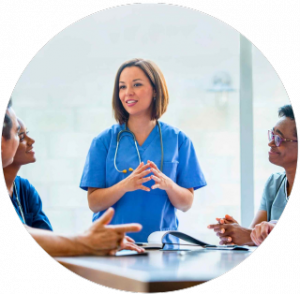 The Stanford ACEs Aware ECHO is a 6 month collaborative offering twice-monthly Zoom based meetings to pediatric health care professionals and interagency partners serving children with Medi-Cal at risk for adverse childhood experiences (ACEs) in Santa Clara, Santa Cruz, and San Mateo Counties in California. The goal is to create a highly interactive interprofessional learning environment to support trauma-informed care within highly vulnerable populations.
I Want To Learn More About
Getting Started
I am unfamiliar with ACEs, and would like to learn more about what it is and how I can best address it among the patients I practice on.
Deeper Dive
I know what ACEs is, but am a bit uncertain on how to screen for these factors and ask about them.
Advanced
I feel comfortable with my knowledge of ACEs, but want to learn how to best engage other practices to implement ACEs informed care in a sustainable way.