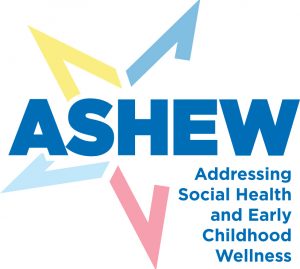 Quality Improvement Learning Collaborative
California Chapter 1, AAP, in collaboration with National AAP, is excited to introduce an innovative one-year quality improvement learning collaborative. This initiative will provide practices with the strategies, tools, and resources needed to develop systems and processes for identifying and managing social determinants of health and resilience in primary care practice.
Participating practices will learn and apply quality improvement methodology to develop an efficient and effective workflow for assessing, counseling, referring, and following up.  Key areas of focus will include enhancing family-centered care, creating a welcoming and culturally humble environment, and engaging with community partners to develop a comprehensive referral network to support the needs of children and families.
Project offerings will include:
Monthly virtual learning sessions and check ins (attended by at least one team member; Recordings will be shared for the full team to view)
Small group and individualized coaching/technical assistance meetings by phone and email with quality improvement and content experts
Submission of de-identified chart review data collection and reporting using the American Academy of Pediatrics (AAP) QIDA (Quality Improvement Data Aggregator) system
Referral and follow-up tracking tool
Robust change package and resource packet
Twenty-five (25) points of American Board of Pediatrics (ABP) Maintenance of Certification (MOC) Part 4 credit and 20 credits of American Medical Association (AMA) Physician Recognition Award (PRA) Category 1™ Performance Improvement Continuing Medical Education (PI CME) will be available for successful completion of the project (if approved by the AAP Quality Cabinet). This project has received approval from the AAP Institutional Review Board (IRB).
Here is a summary of the outlined benefits and eligibility:
For a more detailed description of the collaborative including the participation expectations, the anticipated benefits, and more, view the Recruitment Packet.
To apply for the project, please complete the online application:
For questions, contact the Program Manager, Isra Uz-Zaman at iuzzaman@aap.net or 916-274-4173.
Physician Leader: Gena Lewis, MD, FAAP
Subject Matter Expert: Dayna Long, MD, FAAP
Project Manager: Isra Uz-Zaman, MS
Family Advisor: Jacques Ibula Katakanga, MBA
Project Support: John I. Takayama, MD, MPH, FAAP