Mental Health
Pediatricians are critically important partners in addressing child and teen mental health disorders. The challenges to preventing, identifying and managing mental health concerns are many. Few of us have received training or have adequate office-based support to address these issues. Time pressures and trust issues make it difficult to sort out the many factors interwoven into their expression, including family dynamics, developmental stage of the child, chronic illnesses, sleep, social stressors, and cultural and economic issues. Referrals to a failing system of therapy and support are fraught with frustration for families and providers alike.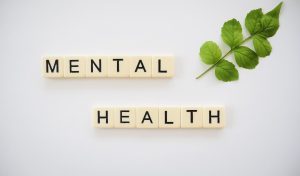 Despite these barriers, pediatricians bring incredible compassion and communication skills to our visits, making our profession the most trusted source for addressing these complex issues. The AAP Chapter 1 Mental Health committee was formed to use the resources and best practices of our members to assist us all in recognizing, preventing and managing mental health concerns as early as possible for children and teens in our practices.
This website is a compilation of the best practices and resources that our committee members have found useful in addressing these issues. If you're looking for information, please refer to the following sections:
Resources for pediatricians to help prevent, identify, manage and refer patients with suspected mental health concerns.
General Tools for Improving Your Mental Health Skills

Identifying Pediatric Mental Health Concerns in Your Practice

Courses, Trainings and Fellowships

Mental Health Integrated Care and Telepsychiatry
Resources for educating your families about mental health concerns and appropriate referrals
Information about past and present advocacy issues for mental health concerns

RESOURCES are organized by topic: