Resiliency is an important perspective to take when addressing Adverse Childhood Experiences, reminding us that our resiliency as pediatricians allows us to withstand difficult patient situations and children's resiliency helps them overcome the difficult circumstances they live through,
How We Define Resilience
The Oxford Dictionary defined resiliency as " the capacity to recover quickly from difficulties."
Promoting resilience is a core part of being a pediatrician. A recent ACEs training organized by UCSF gave many examples of ways that pediatricians support family strengths within a brief pediatric visit. Some of the suggestions by panelists focused on providing positive feedback to families regarding their parenting practices. Others added a question to the screen asking about the child's strengths and used the answer to those questions to empathetically discuss possible ACEs within the family. Finally, many of them suggested giving parents tools to promote stress reduction such as "belly breathing", outdoor play, or special time with a child.
Quick Read: Staff Resiliency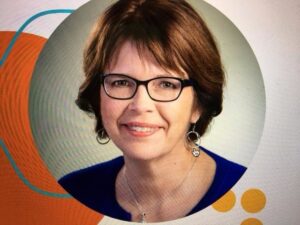 How can we make pediatric care more rewarding to pediatricians? One answer is implementing trauma informed care with our patients and their families. And a part of this is developing resilience in ourselves and our staff, and developing Trauma Informed Primary Care.
As discussed by Karen Johnson, MSW, LCSW Principal, Trauma-Informed Lens Consulting:
"We know that the demands and pressures of working in primary health care can affect our ability to remain compassionate. And, it is the responsibility of both the individual and the organization to understand the influences that drive burnout and compassion fatigue... "
Book Review: Reads on Resiliency
"Overcoming the Odds: High Risk Children from Birth to Adulthood" by Emmy E. Werner and Ruth Smith
"Through the Eyes of the Innocent: Children Witness World War II" by Emmy E. Werner
Book Review, by Dr. Diane Dooley, MD, MHS, FAAP available below
The Center on the Developing Child at Harvard University on Resilience discussing "The Science of Resilience"
Assessing Readiness and Building Resilience: ACEs Aware Webinar
I Want To Learn More About
Getting Started
I am unfamiliar with ACEs, and would like to learn more about what it is and how I can best address it among the patients I practice on.
Deeper Dive
I know what ACEs is, but am a bit uncertain on how to screen for these factors and ask about them.
Advanced
I feel comfortable with my knowledge of ACEs, but want to learn how to best engage other practices to implement ACEs informed care in a sustainable way.