RECENT PUBLIC CHARGE UPDATE
As of March 9,2021 the public charge has reverted back to its 1999 guidelines. Read more below.
What is Public Charge?
Read more about what the Public Charge rule is, and how it may apply to your patients. With recent changes in immigration laws, there is confusion surrounding the use of healthcare and public benefits.  The Public Charge Rule is one law that has caused confusion.
The  resources below are courtesy of the UCSF Pediatric Residency Immigrant Health Task Force.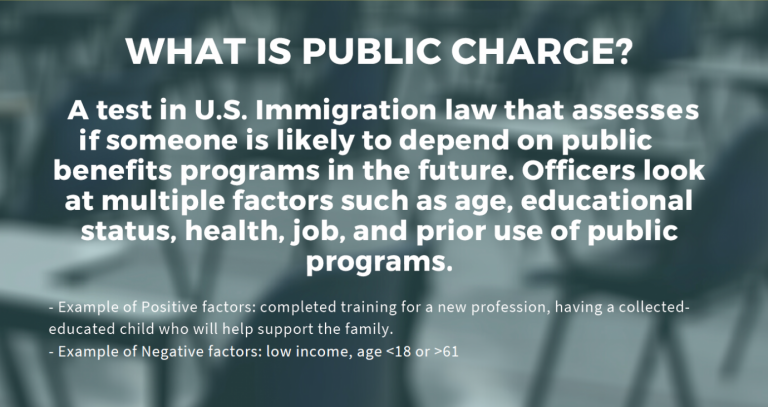 Who Does the Public Charge Rule Apply To?
Public charge does not apply to all immigrants.  The public charge rule applies to certain groups of people applying for a visa and/or green cards.
Public Charge rule DOES NOT apply to those with Temporary Protected Status (TPS) and people applying to be US citizens.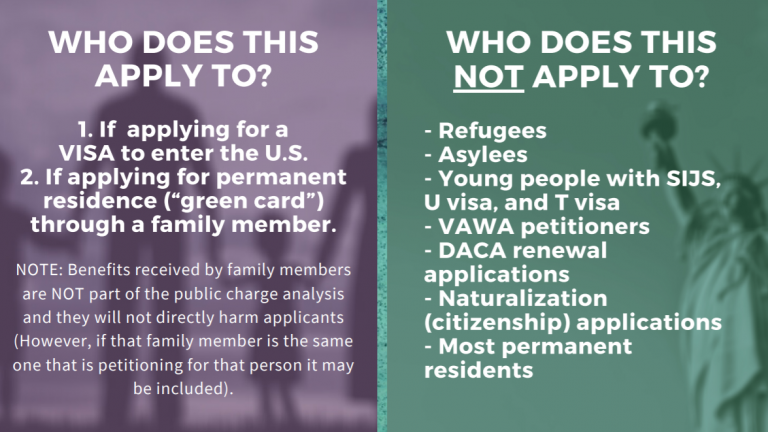 Which Public Benefits Are Considered?
As of March 9, 2021, the only benefits considered are cash support for income maintenance and long term institutionalized care.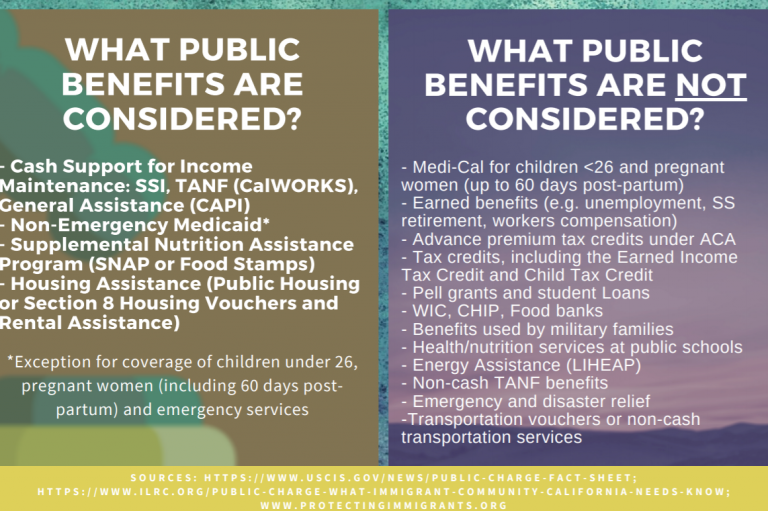 Immigrant Health and COVID-Related Laws
Healthcare, Cash Assistance, Food Assistance and Unemployment Programs, their eligibility and how public charge affects them.
Program Name
Eligibility
Public Charge?
Healthcare
Coronavirus Aid, Relief, and Economic Security (CARES)
Yes, all immigrants
Testing, prevention, or treatment for COVID-19 will NOT be used against immigrants in a public charge test
Families First Act (FFA) – enables states to provide testing to certain uninsured individuals through their Medicaid programs
Yes [1]
Cash Assistance
Give2SF
Yes, all immigrants
NOT taken into account
CA Disaster Relief Assistance for Immigrants (DRAI)
Undocumented adult (18+)
CARES – individuals earning <$75,000 eligible for one-time $1,200. Married couples each receive a check along with $500/child.
Need SSN for all (e.g. spouse, child) [2]
Food Assistance
SNAP
Certain non-citizens, such as asylees, refugees, and some green card holders
Federally funded SNAP benefits may be included in a public charge determination [3]
WIC, FFA, and TEFAP (The Emergency Food Assistance Program)
Yes, all immigrants
NOT taken into account
Unemployment
Unemployment Insurance (UI) expansion via CARES Act
Need SSN. For regular UI benefits: Must be work authorized at the time they file for UI benefits.
Regular UI: NOT taken into account
Pandemic Unemployment Assistance (PUA)
New UI programs: TBD
[1] Some states have defined testing and treatment for suspected COVID virus as emergency services covered by their emergency Medicaid programs. Emergency Medicaid is available regardless of immigration status, but applicants must meet their state's other Medicaid eligibility requirements. In states that have not expanded Medicaid, for example, a nonpregnant adult without disabilities or children may not be eligible for services.

[2] There is an exception for spouses filing jointly where at least one spouse was in armed forces last tax year and at least one spouse has a valid SSN.

[3] Though, few individuals who are eligible for snap are also subject to a public charge determination.
Benefits used by children are not included in their parents' public charge determination.
The Public Charge Rule does not restrict the use of resources themselves; however, the listed above resources may be included in public charge determination.
Additionally, just because you use the above resources, does not automatically mean you are subject to public charge. Multiple factors such as age, educational status, health, and job are also included.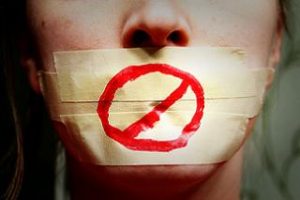 Despite the fact that the rule does not apply to all immigrants, the confusion surrounding it has created a "chilling effect" leading to decreased use of resources and healthcare by immigrant families, even those who the rule does not apply to. Learn more through these publications:
How to Approach Public Charge with Your Patients
Healthcare providers are considered a trusted resource by many families: you can help by providing counseling and directing families to resources.
Before counseling families, it is important to note:
The rule is constantly changing. Stay up to date with the resources provided below.
We are doctors, not lawyers. Do not offer patients legal advice. If they have questions about their specific situation, you can refer them to the free or low-cost legal resources below.
Public charge and the decisions families are forced to make to support themselves is an emotional subject: be sensitive when discussing this and other immigration related topics with families
Provide families with basic information and direct them to the appropriate resources for additional assistance.
Public charge does not apply to everyone, especially U.S. citizens and most current permanent residents
The new changes only apply to people applying for certain green cards such as through a family member or employer, and applying for certain visas.
Benefits used by children do not impact their parents
Tell folks to get immigration help! No two immigration cases are the same. Every family needs case-by-case evaluation for what their immigration options and goals are.
The public charge changes do not affect eligibility for public benefits – everyone can still apply for the services available to them.
Public Charge Resources for Families Page
Learn more about how to support families.