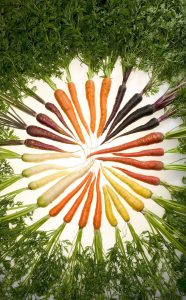 ---
What's Up, Docs? Is a Forum for
Pediatrician Perspectives
A Chapter is only as good as the sum of its parts.  "What's Up Docs?" is a way for pediatric providers of Northern and Central California to share your ideas with each other.  Treat it like an op-ed column, a shared blog, or a bulletin board for your diverse perspectives on diverse topics as pediatricians throughout Northern and Central California.
A few simple guidelines:
Keep it to about 1 page, roughly (500 words).
Keep comments respectful and productive.
Articles are subject to editing.
Please include:

your name as you would like it posted
your photo/headshot and/or another related image (with source to confirm usage rights)
your original article.
The Incentives, or "Carrots," so to speak:
Share your ideas and thoughts with others!
AAP CA Chapter 1 will host and post your articles.
Easily share your article on social media

Recommended: @AAPCA1, #AAPCA1WhatsUpDocs
We're all in this wild world together. This is but one attempt to make it a tiny bit smaller.  So, Docs… tell us What's Up!
To submit a What's Up Docs perspective piece, please email to info@aapca1.org.
For comments on "What's Up Docs?", please send to AAP Chapter 1.
---
Read "What's Up, Docs?" Articles