What's Up Docs? Article
Magi Gabra, MD, MS
Posted September 23, 2021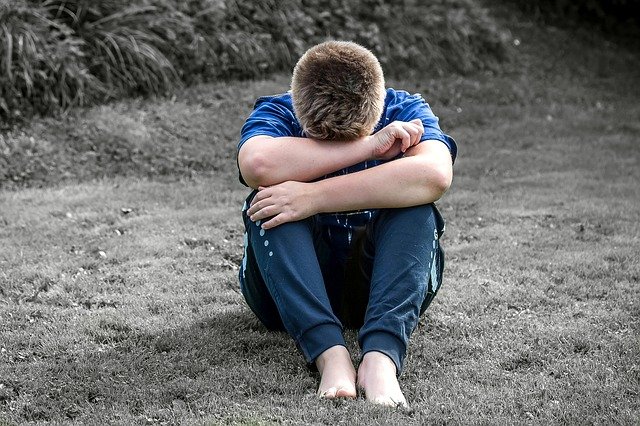 "Hey team, we're getting a PICU admit… another suicide attempt." 
My teammates and I sigh. I see my co-residents' faces fall and can almost feel their shoulders slump. Only a few days ago we had a sad case of a bright, promising adolescent who had been struggling with depression for years and had shown improvement but due to shortage of mental health professionals during the pandemic, was not seen by a therapist or psychiatrist for several months. The day she presented to our pediatric intensive care unit, it was too late. She had suffered irreparable brain damage after hanging herself. Words cannot express the effect of this heartbreaking tragedy on her family, community and providers. A tragedy that could have been avoided if a mental health professional been available for her.
Another suicide attempt. Have they always been this common? Surely not. As a resident who started the year prior to the pandemic, I had a sense, however small, of what was "normal" pediatric medicine prior to the pandemic. I had experienced the bustle of respiratory season with those seemingly endless bronchiolitic and asthmatic admissions. I have experienced the summer clinic rush as parents brought their kids for last-minute vaccines and sport physicals prior to the start of school. When the pandemic hit, we postulated the sequela. We expected things to change — we feared kids would fall behind on vaccination schedules and academic performance would plummet. What I did not expect was the increasing teenage suicides and attempts. Perhaps it was my naivety that blindsided me, but realizing the magnitude of this problem is, simply put, horrifying.
According to the CDC, pediatric emergency department visits due to mental health increased 44% just between March to October of 2020 compared to the year prior (1). Among survey responders ages 18-24, 1 in 4 reported having contemplated suicide in the last 30 days. Fortunately, since February 2021, several bills in California were written to specifically address this mental health crisis. AB 552 calls to staff schools with mental health professionals available to students regardless of insurance type; AB 935 would provide primary care physicians with access to psychiatric telehealth consultations to guide mental health screening, treatment and referrals; and AB 988 aims to establish a 988 crisis hotline for mental health emergencies. While these bills are not an end-all-be-all, they are promising shifts in prioritizing the mental health of our youth. Knowing that big ships move slowly, I have to stay hopeful and advocate locally and nationally for more mental health funding, infrastructure and support. And when I get one of those familiar pre-pandemic sports physicals or well teen visit, I will spend the extra time checking in on the mental health of my patients. As I place them on long waiting lists for behavioral health referrals, I will remind them of how important they are to me and to their community, hand them crisis hotline numbers and desperately pray that I do not see them in the intensive care unit.
Mental Health–Related Emergency Department Visits Among Children Aged <18 Years During the COVID-19 Pandemic — United States, January 1–October 17, 2020.

MMWR Weekly, CDC November 13, 2020/ 69(45);1675–1680.
---
Read more What's Up, Docs? Articles