SANA SAYYID, BS & BA – Project Coordinator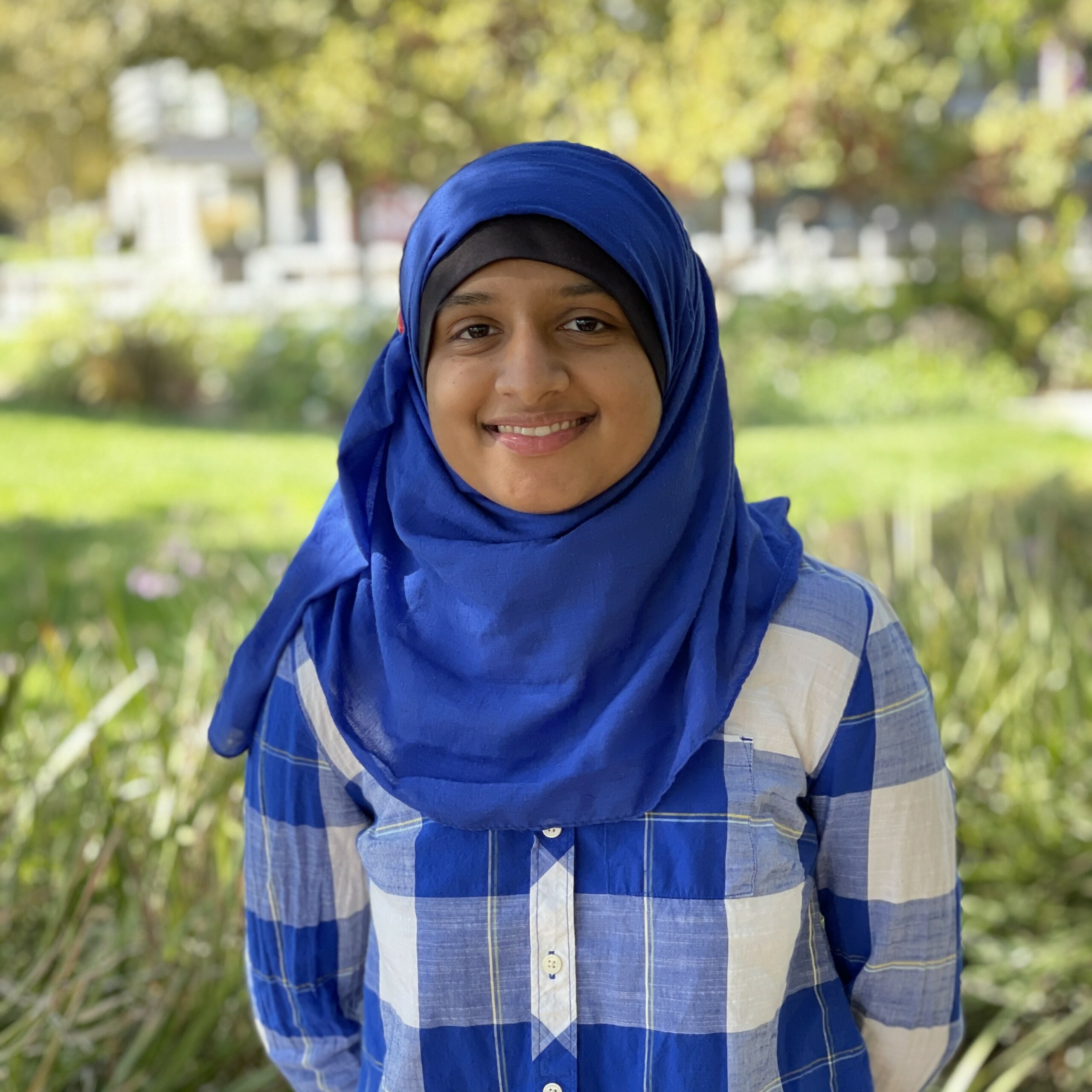 Sana graduated from the University of California, Davis with a Bachelors in Biological Sciences and Spanish. As an aspiring physician, Sana involved herself in many premedical experiences during her time in university. As a board member for student chapters of the American Medical Women's Association and Doctors Without Borders, Sana developed an interest in nonprofit work concerning topics such as women's health and health equity from an early stage in her undergraduate career. To obtain clinical experience, she volunteered for the UC Davis Medical Center's Emergency Department and Shifa Community Clinic in Sacramento. Through these experiences, she further cemented her passion for medicine and for providing aid to underserved populations.
Sana also engaged herself in numerous community-based, advocacy roles during her time at college. Some of her past roles on campus include Orientation Student Manager and Student Advisor to the Chancellor. These positions allowed her to learn more about the new student experience and develop programs to promote inclusivity and a greater sense of belonging. In addition, Sana developed her lifetime interest and goal of being an advocate for minority communities such as her own and to implement effective and useful change to serve society. Sana was awarded the Social Justice and Inclusion Award for demonstrating outstanding commitment to social justice in the areas of leadership, scholarship and service, and making a tangible impact on the university community promoting equity and inclusion. She was also selected to be Student Speaker at her Commencement Ceremony due to her many achievements during university, where she delivered a speech about taking advantage of opportunities when they are presented to you and leading the way with purpose.
Her enthusiasm for advocacy, policy work, and providing aid to underserved communities led her to pursue an internship in health policy at California Council of Community Behavioral Health Agencies. Through this experience, Sana was able to learn about the underlying policies responsible for creating an effective change in the healthcare field. It allowed her to see the system that put into place the health protocols that physicians and all healthcare personnel follow and drove her to pursue her current position at the American Academy of Pediatrics, California Chapter 1.
During her free time, Sana enjoys spending time with her family and friends, binge-watching shows, reading fantasy fiction novels (always an inner kid at heart), bullet-journaling, and going on long walks. 
Contact Sana