NELSON BRANCO, MD, FAAP – Past President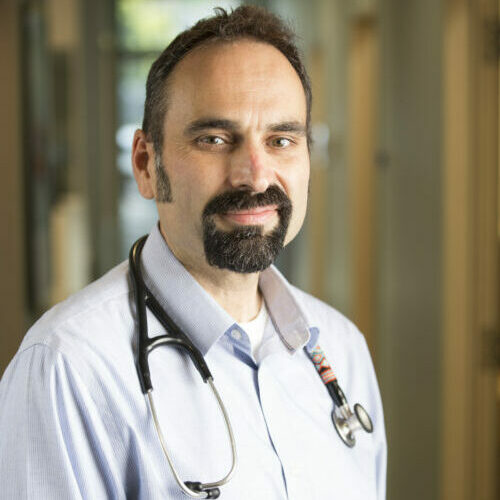 Dr. Branco is originally from Massachusetts and received his undergraduate degree in psychology from Boston University, followed by an MD at the Boston University School of Medicine. He completed his pediatric residency at Children's Hospital Oakland. After finishing his residency, he and his wife Nell moved to Shiprock, NM and worked for the Indian Health Service on the Navajo Nation for three years. After returning to California in 2001, he practiced at the Marin Community Clinics and also worked for the Pediatric After Hours Clinic and at Marin General Hospital as a Pediatric Hospitalist. In 2005, Dr. Branco joined Tamalpais Pediatrics and became the managing partner in 2006. He is an Assistant Clinical Professor of Pediatrics at UCSF and helps the direct the outpatient experience for the UCSF Pediatrics Clerkship site in Marin.
Dr. Branco has been an FAAP and an active member of our chapter for many years. He has served as co-chair of the Young Physicians and CME committees, as well as Member at Large for the North Coast region. At the AAP National level, he is a former member of the Committee of Native American Child Health and the current chair of the Indian Health Special Interest Group. In addition to his AAP and UCSF duties, Dr. Branco is the chair of the Meritage Medical Network Board of Directors and serves on the Marin General Hospital Finance Committee. He is also a member of the UCSF Clinically Integrated Network Board. Nelson and his wife Nell have three children and live in Marin. When he isn't working, sending emails or attending meetings, he enjoys spending time with his family, cycling, traveling and reading. He can regularly be found on the roads and trails of Marin on a bike, or riding in a charity event somewhere.
Contact Dr. Branco