Member at Large
NEEL PATEL, MD, FAAP – San Mateo Member At Large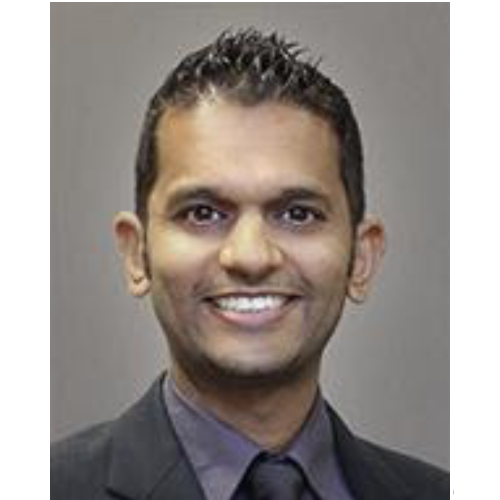 It is with enthusiasm and a desire to contribute more in a meaningful way to the pediatric community that I express my interest in being considered for the AAPCA1 San Mateo Member at Large position.
My ties to San Mateo County are strong and rooted since my early childhood. San Mateo County is where I grew up, attending preschool through high school. Since completing my pediatric training at Children's Hospital of Orange County and Children's Hospital of Oakland, I have practiced as a pediatrician in San Mateo County at several institutions over the past 20 years–first as a NICU hospitalist for LPCH (now Stanford Children's), then at the San Mateo County Health System as a pediatric medical director in Redwood City, and now as a pediatrician and Tier 1 medical director in pediatrics at San Carlos Palo Alto Medical Foundation. Working in these different settings has taught me a great deal about our community networks of care and how to practice pediatrics while inspiring and leading change in the academic, public, and private sectors. My areas of interest include early childhood and development (with a focus on developmental screening and school readiness), prematurity and children with special needs, childhood vaccinations, and social determinants of health.  I also enjoy critically thinking and promoting efficient health care delivery and process improvement (LEAN), physician mentorship and well-being, and coordination of community institutions to improve the well-being of children. As the San Mateo MAL, I hope to continue implementing change, further strengthen the bond we have as pediatricians within San Mateo County, and also connect our strong pediatric community to the 10 other AAP Chapter 1 regions beyond San Mateo County.  
Previously, I was fortunate to have been selected to participate in several quality improvement projects through the AAP Quality Improvement Innovation Networks (QuINN) in areas ranging from Genetics in Primary Care to Bright Futures Preventive Services. I hope that the opportunity of MAL will build on this involvement with the AAP and allow me to participate more consistently in AAP activities.  I also currently serve as a First 5 Commissioner for San Mateo County and have recently become the Physician Champion for Help Me Grow San Mateo County. Among other things, I hope to use the San Mateo MAL position to combine the different platforms with aligned interests and gain a better sense of the amazing work in the other Chapter 1 regions, and to ultimately best advocate for children.  As a representative to the Chapter 1 AAP Board, I will adequately represent our diverse interests and cascade relevant AAP announcements to AAP Chapter 1 members in San Mateo County.  Of course, as the MAL it will also be my duty to attend meetings as requested, participate in a committee, and attend/spread the word about Chapter 1 CME that all pediatricians value.
There are so many wonderful examples of innovative pediatric leadership in San Mateo County.  I have seen in recent years some really lovely collaborative efforts and know that we have a strong network of brilliant and passionate pediatricians who care for children in San Mateo County.  Through the AAP and the opportunity to serve as an MAL, I hope to actively continue sharing and learning from these efforts as we work toward common goals that benefit children everywhere.  Certainly this is a time of unprecedented importance–we have many important causes that need passionate advocacy to protect and improve the lives of the children. It will require the minds and hearts of all pediatricians, marching together as we fiercely champion the well-being of children in San Mateo County and beyond, and I believe my passion and background will help lead this march.
Contact Dr. Patel