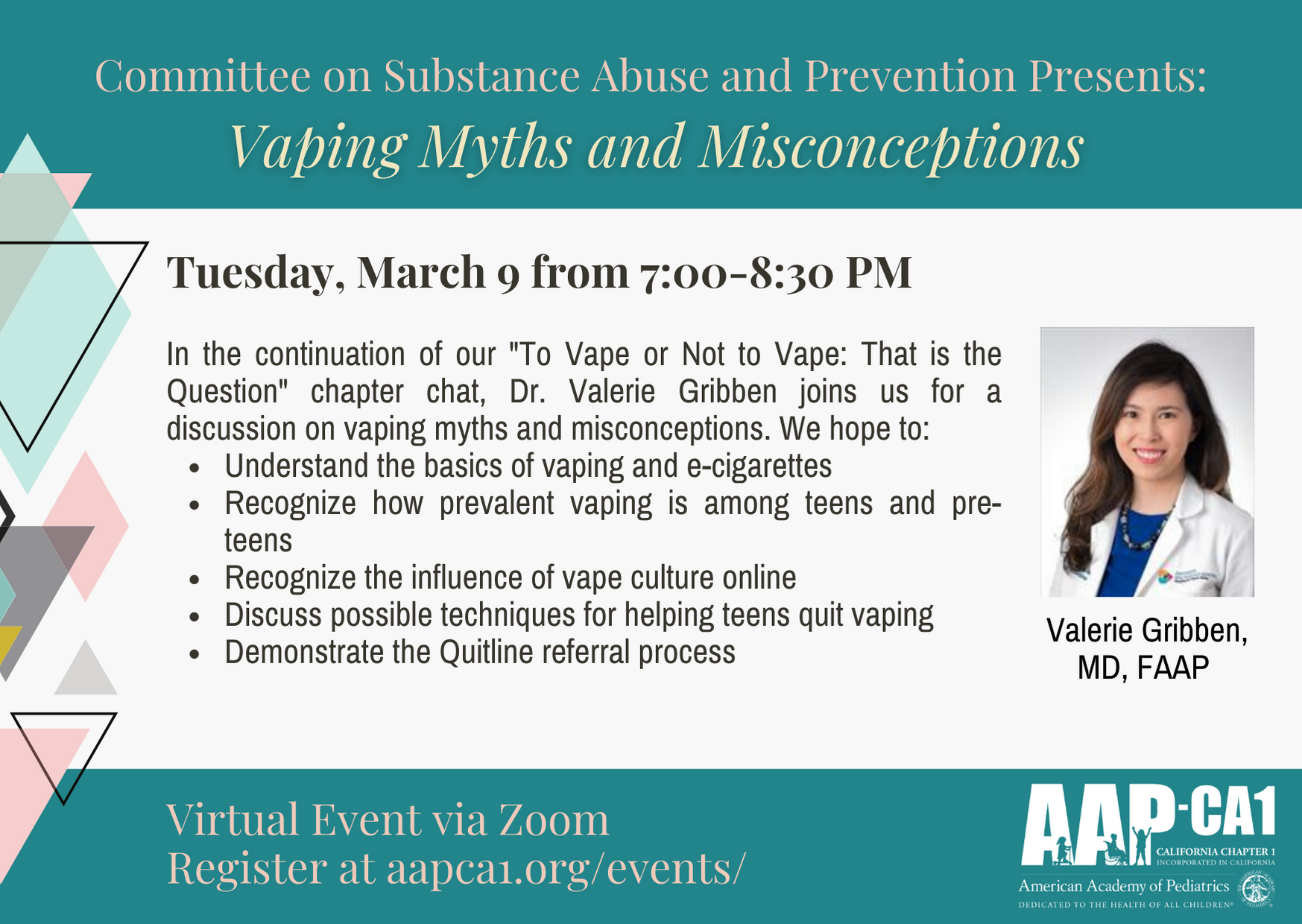 Vaping Myths and Misconceptions
Tuesday, March 9, 2021
7:00 pm - 8:30 pm
In continuation to our "To Vape or Not to Vape: That is the Question" chapter chat, we are excited to announce our latest chat on vaping myths and misconceptions. In this chat, we aim to understand the basics of vaping and e-cigarettes, recognize how prevalent vaping is among teens and pre-teens, recognize the influence of vape culture online, discuss possible techniques for helping teens quit vaping and demonstrate the Quitline referral process. This conversation will be led by Valerie Gribben, MD, FAAP.
---
Meet Our Speaker!
Valerie Gribben, MD, FAAP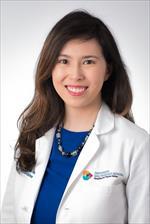 Valerie Gribben, MD, FAAP is an Assistant Professor of Pediatrics at UCSF.  She completed her pediatrics residency and chief residency at Lucile Packard Children's Hospital at Stanford. Her research interests include: reducing primary and secondhand vaping, cigarette, and marijuana exposure in children and teens; vaping patterns of teenagers during the COVID-19 pandemic; the intersection between digital usage and vaping; social media interventions to assist in vaping cessation; and health disparities in tobacco use and exposure.
Register