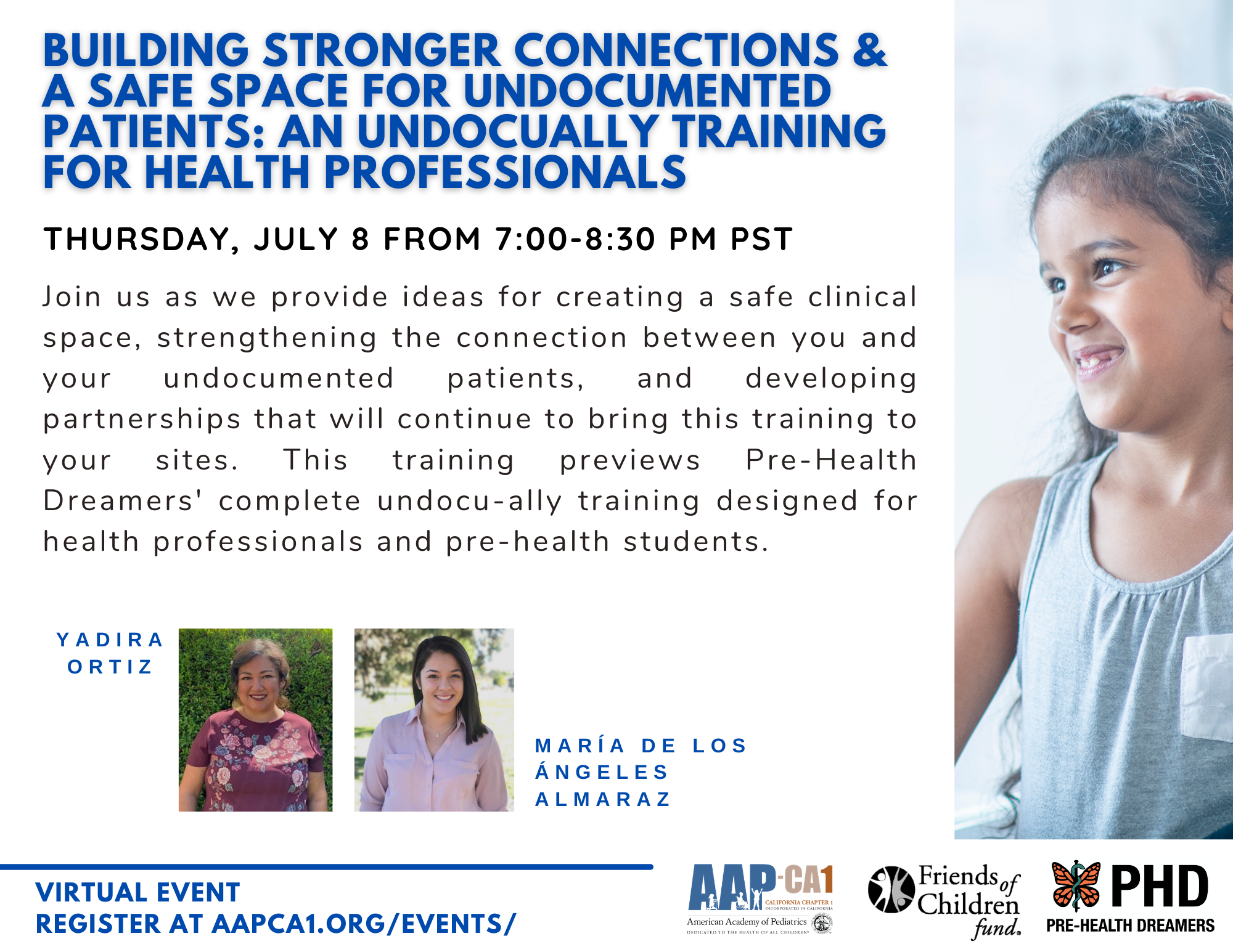 UnDocu-Ally Training for Health Professionals: Building Stronger Connections and A Safer Space for Undocumented Patients
Thursday, July 8, 2021
7:00 pm - 8:30 pm
Join us as we provide ideas for creating a safe clinical space, strengthening the connection between you and your undocumented patients, and developing partnerships that will continue to bring this training to your sites. This training previews Pre-Health Dreamers' complete undocu-ally training designed for health professionals and pre-health students.
Meet our Speakers
Yadira Ortiz: Pre-Health Dreamers, Executive Director
For over a decade, Yadira has collaborated with students, families, staff, and faculty in the educational system to advocate for procedural and institutional change. She has continuously advocated for students and works to ensure that students are empowered, engaged, and encouraged. Yadira has also mentored students, student organizations, and their allies in becoming agents of change for themselves and others. Witnessing the lack of assistance for undocumented students in higher education has pushed Yadira to research, create, and establish resources, programming, emergency grants, and 

training

 in educational systems. In joining Pre-Health Dreamers, Yadira is co-leading the establishment of 

training

 for health professionals to support their efforts in establishing safe and welcoming spaces for the immigrant and undocumented community.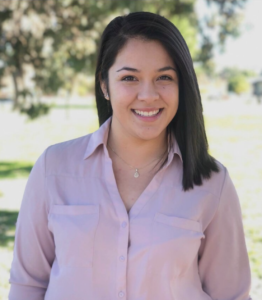 María De Los Ángeles Almaraz:
Pre-Health Dreamers, Project Coordinator, 2017 PEEP Alumna
Ángeles Almaraz received her Bachelor's in Biology with a minor in Chicanx Studies from the University of California, Los Angeles. Currently, she is completing a post baccalaureate program at Charles R. Drew University, California. She aspires to be a pediatrician practicing in the Central Valley of California. Ángeles works with undocumented and immigrant communities in her current role as a Quality Improvement Assistant at a non-profit clinic in the greater Los Angeles area. Her upbringing informs her passion for medicine and social equity and fuels her work with communities of color, undocumented folk, and pre-health students. She is motivated to help bridge access to higher education, health care, and social services to the communities that raised and continue to inspire her.