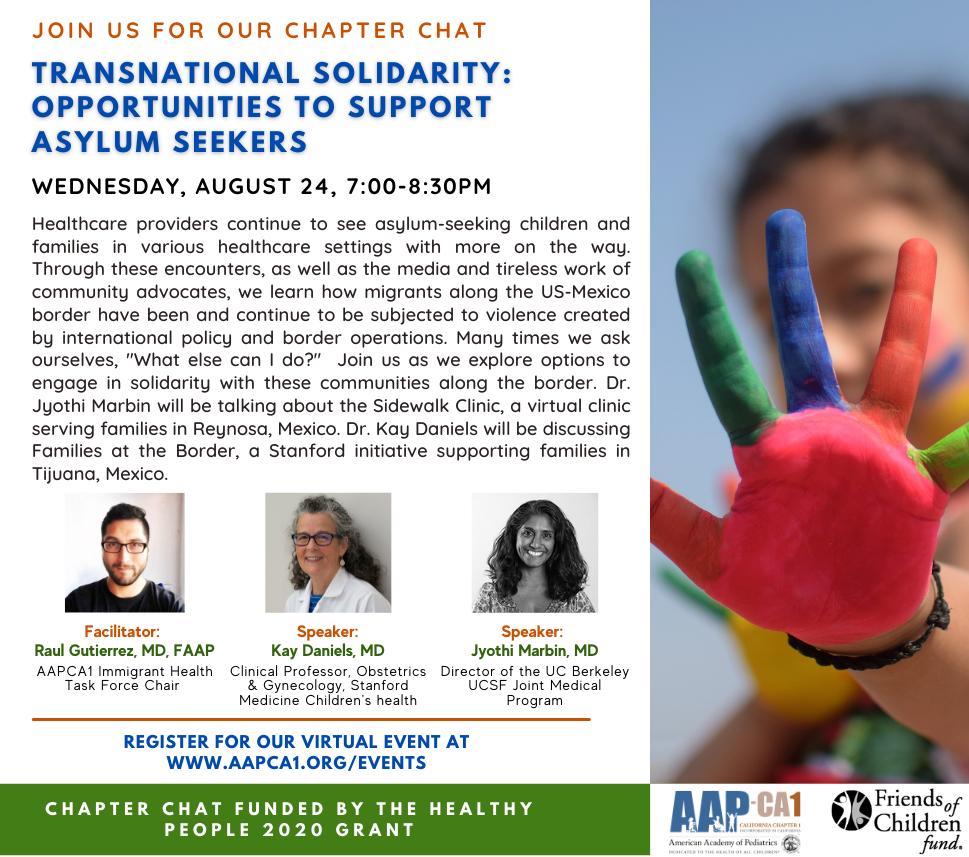 Transnational Solidarity: Opportunities to Support Asylum Seekers
Wednesday, August 24, 2022
7:00 pm - 8:30 pm
Healthcare providers continue to see asylum-seeking children and families in various healthcare settings with more on the way. Through these encounters, as well as the media and tireless work of community advocates, we learn how migrants along the US-Mexico border have been and continue to be subjected to violence created by international policy and border operations. Many times we ask ourselves, "What else can I do?" Join us as we explore options to engage in solidarity with these communities along the border. Dr. Jyothi Marbin will be talking about the Sidewalk Clinic, a virtual clinic serving families in Reynosa, Mexico. Dr. Kay Daniels will be discussing Families at the Border, a Stanford initiative supporting families in Tijuana, Mexico.
Meet the Speakers!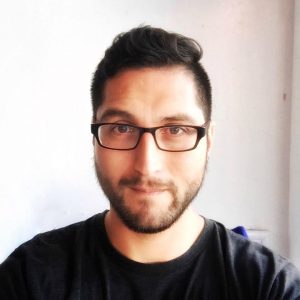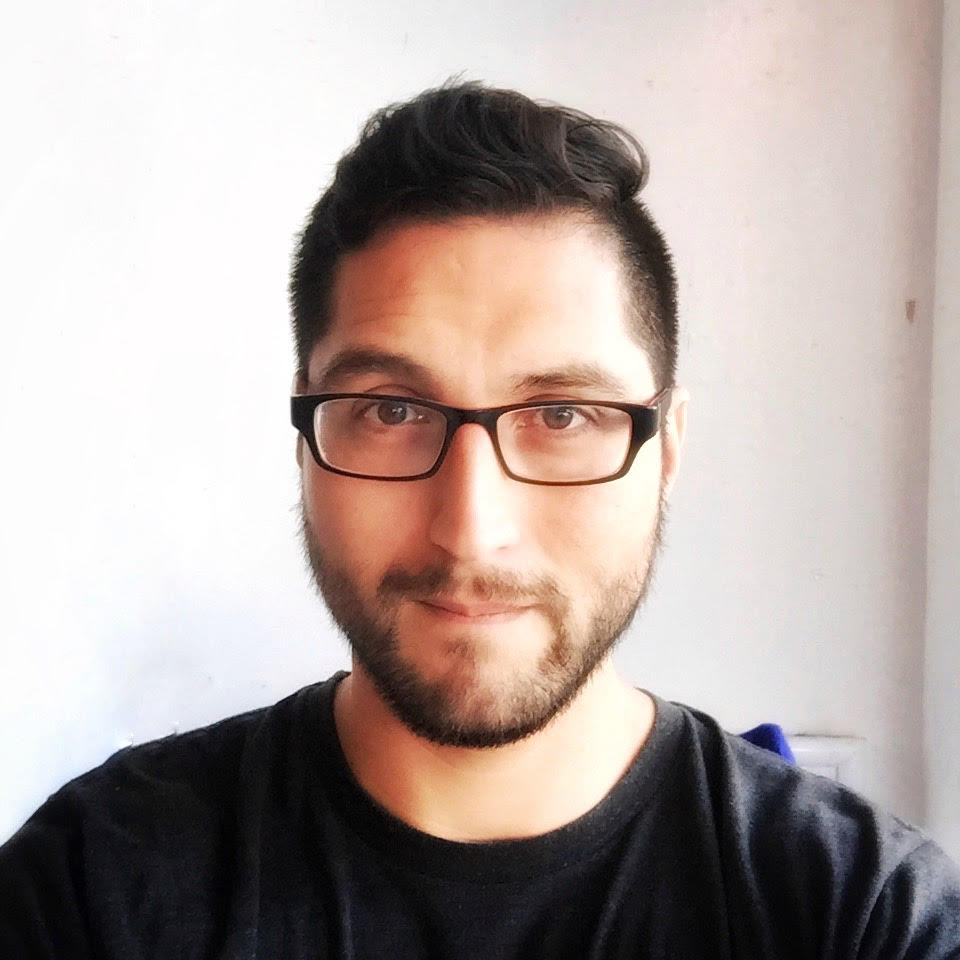 Raul Gutierrez, MD, FAAP (facilitator) – AAPCA1 Immigrant Health Task Force Chair
Dr. Gutierrezis a faculty member of the Department of Pediatrics Diversity Committee and works with the GME Health Equity and Racial (HEAR) Justice (HEAR) Pathway. He is currently the co-chair of the AAP Council on Immigrant Child and Family Health and co-chair of the CA-Chapter 1 Advocacy Committee and Immigrant Health Task Force.  From translating for patients at a free clinic at Stanford University, to working with migrant farm workers in Michigan, and now advocating for asylum-seeking families in the Bay Area he has made a commitment to serving resilient communities who deserve to be seen. He has always found inspiration in his abuela's journey and carries her strength as an immigrant woman with him daily.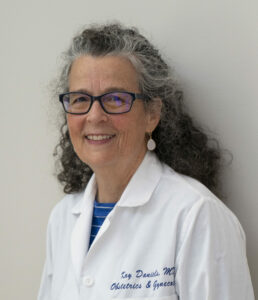 Kay Daniels, MD – Clinical Professor, Obstetrics & Gynecology – Maternal Fetal Medicine, Stanford Medicine Children's health
Dr. Daniels is an OB/GYN at Stanford and KEY person in Families at the Border. FATB is a group of community members, physicians, medical professionals, and university affiliates working toward improving the health and wellness of immigrant families and youth at the US- Mexican border in partnership with Prevencasa, Justicia en Salud, and Resistencia, community-based health service clinics in Tijuana.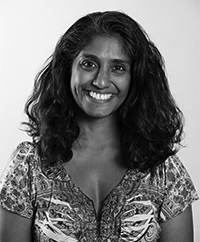 Jyothi Marbin, MD – Director of the UC Berkeley UCSF Joint Medical Program
Dr. Marbin leads the Sidewalk School Clinic, a virtual clinic staffed by a physician, medical student, and community volunteers to provide care to families in Reynosa in partnership with the Sidewalk School, Global Response Management (GRM), local shelters, local volunteers, and legal advocates