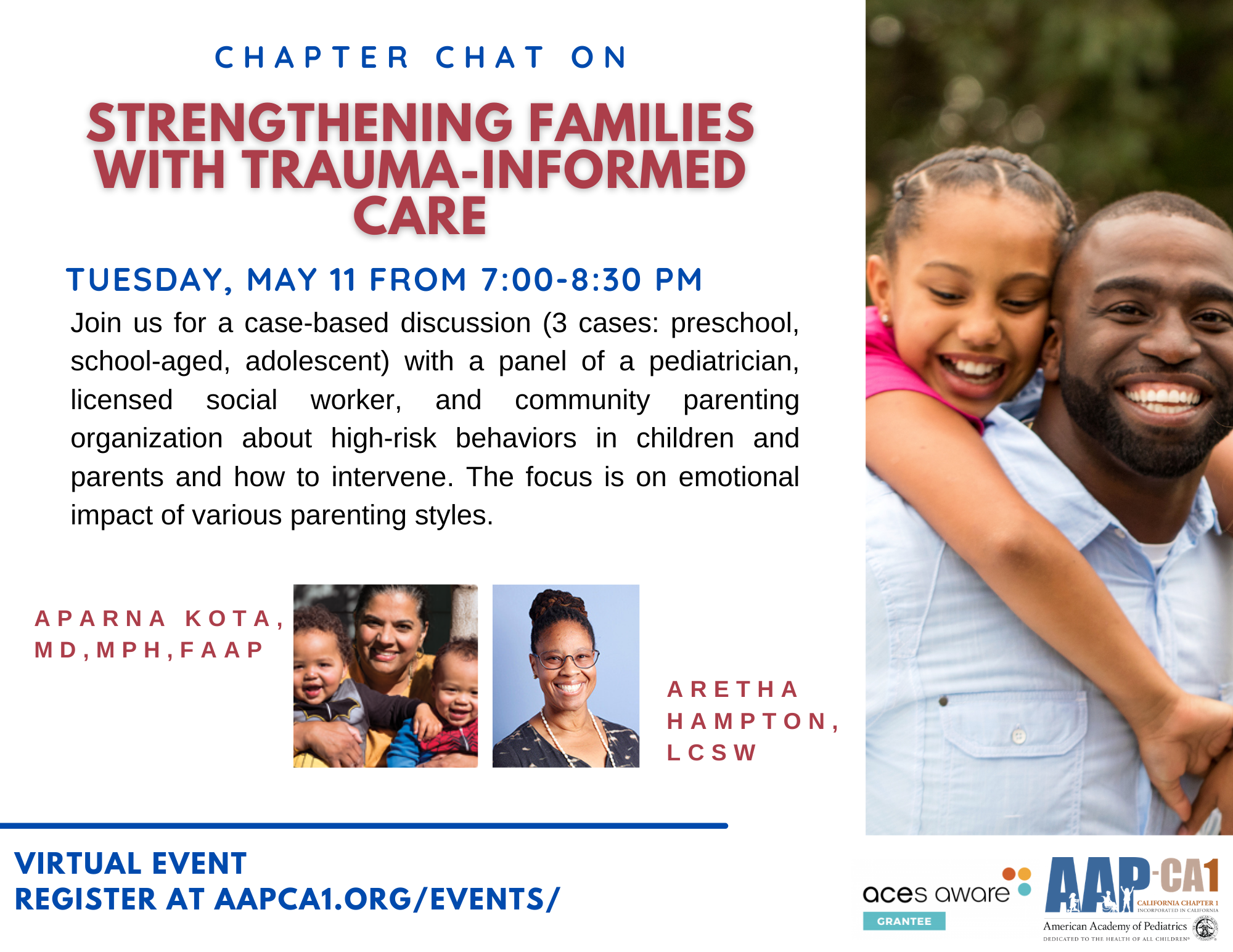 Strengthening Families with Trauma-Informed Care Chapter Chat
Tuesday, May 11, 2021
7:00 pm - 8:30 pm
Join us for a case-based discussion (3 cases: preschool, school-aged, adolescent) with a panel of Dr. Aparna Kota, MD MPH, FAAP, Aretha Hampton, LCSW, and a community parenting organization about high-risk behaviors in children and parents and how to intervene. The focus of this chat is on emotional impact of various parenting styles.
Featured Speakers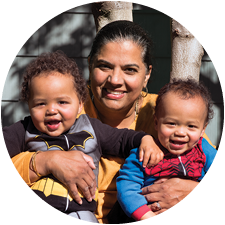 Dr. Aparna Kota, MD, MPH, FAAP is a pediatrician at Kaiser Permanente Mission Bay, SF Kaiser Lead for Child Abuse Services and Prevention, Volunteer Clinical Professor at UCSF, and a Board Member of Safe & Sound.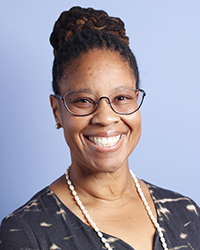 Aretha Hampton, LCSW is a Licensed Clinical Social Worker who has worked with children and families for over 20 years.  She has worked specifically with children and families who have experienced various traumas.  Her approach to families is strength based and focused on resiliency factors. She works as a medical social worker as well as a psychotherapist in her own private practice.
Learn More