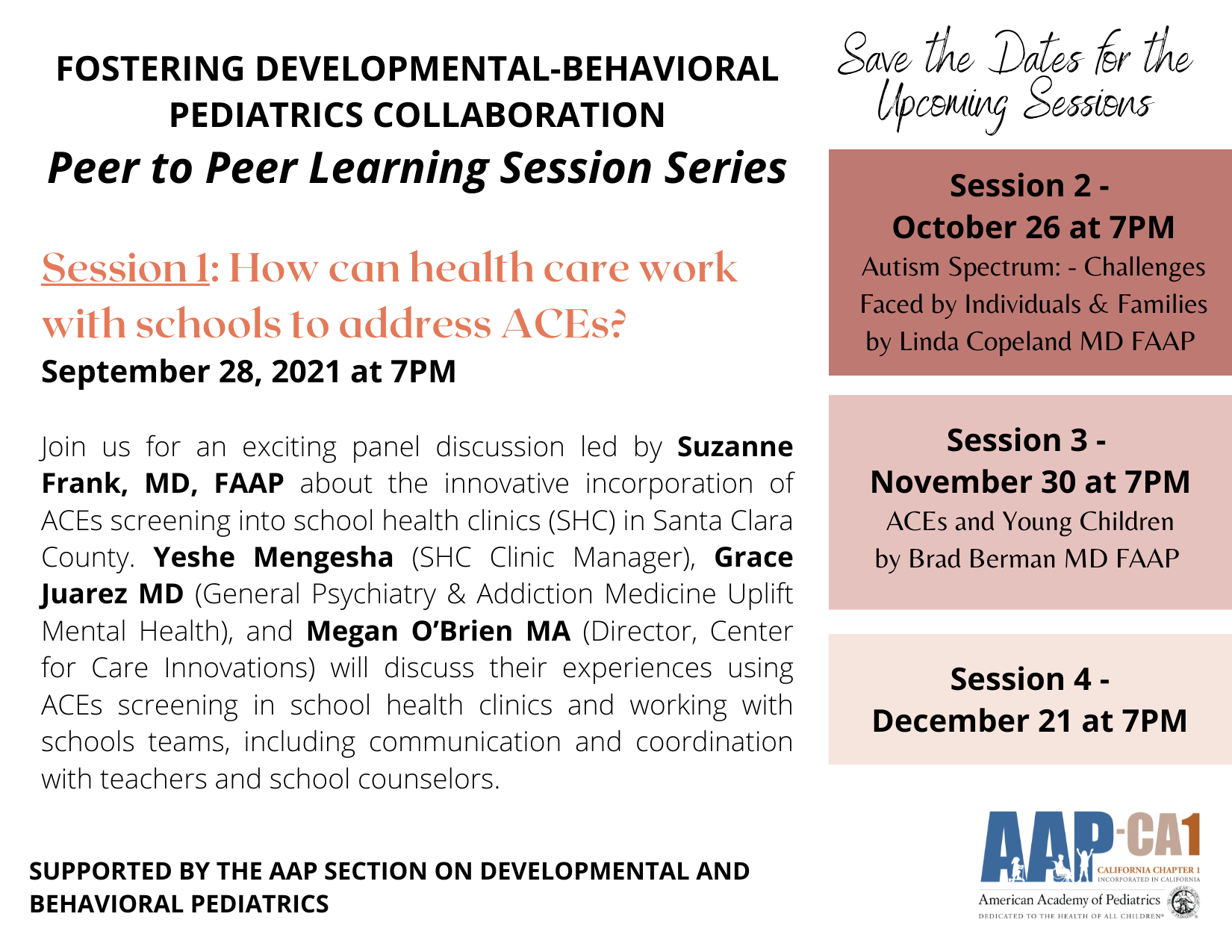 SODBP Peer to Peer Learning Session 1: How can health care work with schools to address ACEs?
Tuesday, September 28, 2021
7:00 pm - 8:30 pm
Join us for an exciting panel discussion led by Suzanne Frank, MD, FAAP about the innovative incorporation of ACEs screening into school health clinics (SHC) in Santa Clara County. Yeshe Mengesha (SHC Clinic Manager), Grace Juarez MD (General Psychiatry & Addiction Medicine Uplift Mental Health), and Megan O'Brien MA (Director, Center for Care Innovations) will discuss their experiences using ACEs screening in school health clinics and working with schools teams, including communication and coordination with teachers and school counselors.
SUPPORTED BY THE AAP SECTION ON DEVELOPMENTAL AND BEHAVIORAL PEDIATRICS