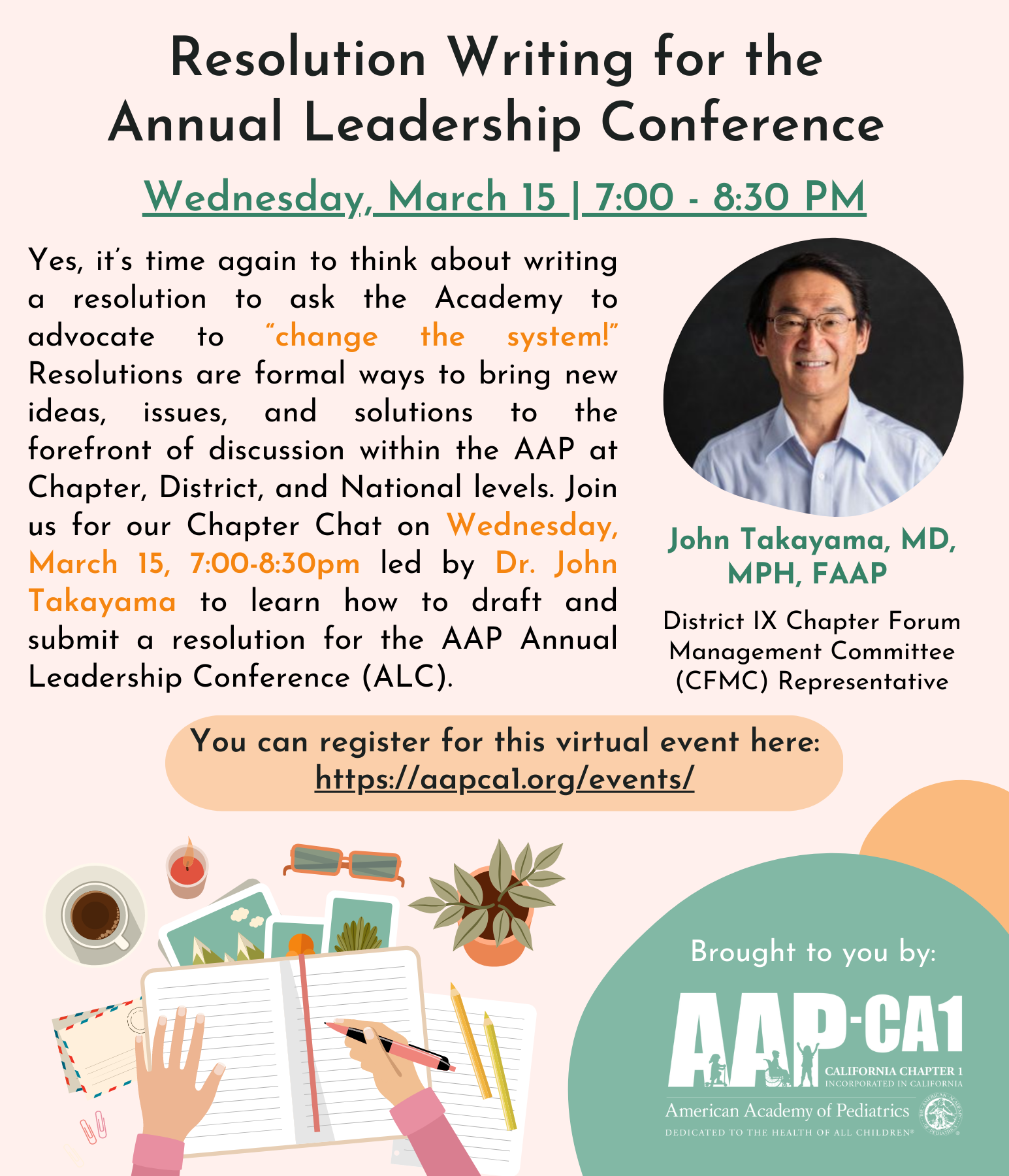 Resolution Writing for the Annual Leadership Conference
Wednesday, March 15, 2023
7:00 pm - 8:30 pm
Want to learn more before our workshop? Here's an overview:
Pick an issue that you are passionate about. Last year's top resolution, voted on by chapter, committee, section and council leaders at the annual leadership conference, was on "developing resources for pediatricians in advocacy roles who were experiencing stress, threats of violence and/or public attacks."
Search for past resolutions (see below) to make sure that you don't end up writing something that has already been approved.
Collaborate with others to make this a team effort; it's less effort and more fun that way. The national deadline for submission is April 1, 2023.
Download the 2023 resolution template to begin a draft of your resolution. Look for past resolutions in the searchable database. Read the guidelines (everything you always wanted to know) to understand the details of writing a resolution; or if you prefer just the main points, look at the infographic. The resolution video is another way to learn how to do this.