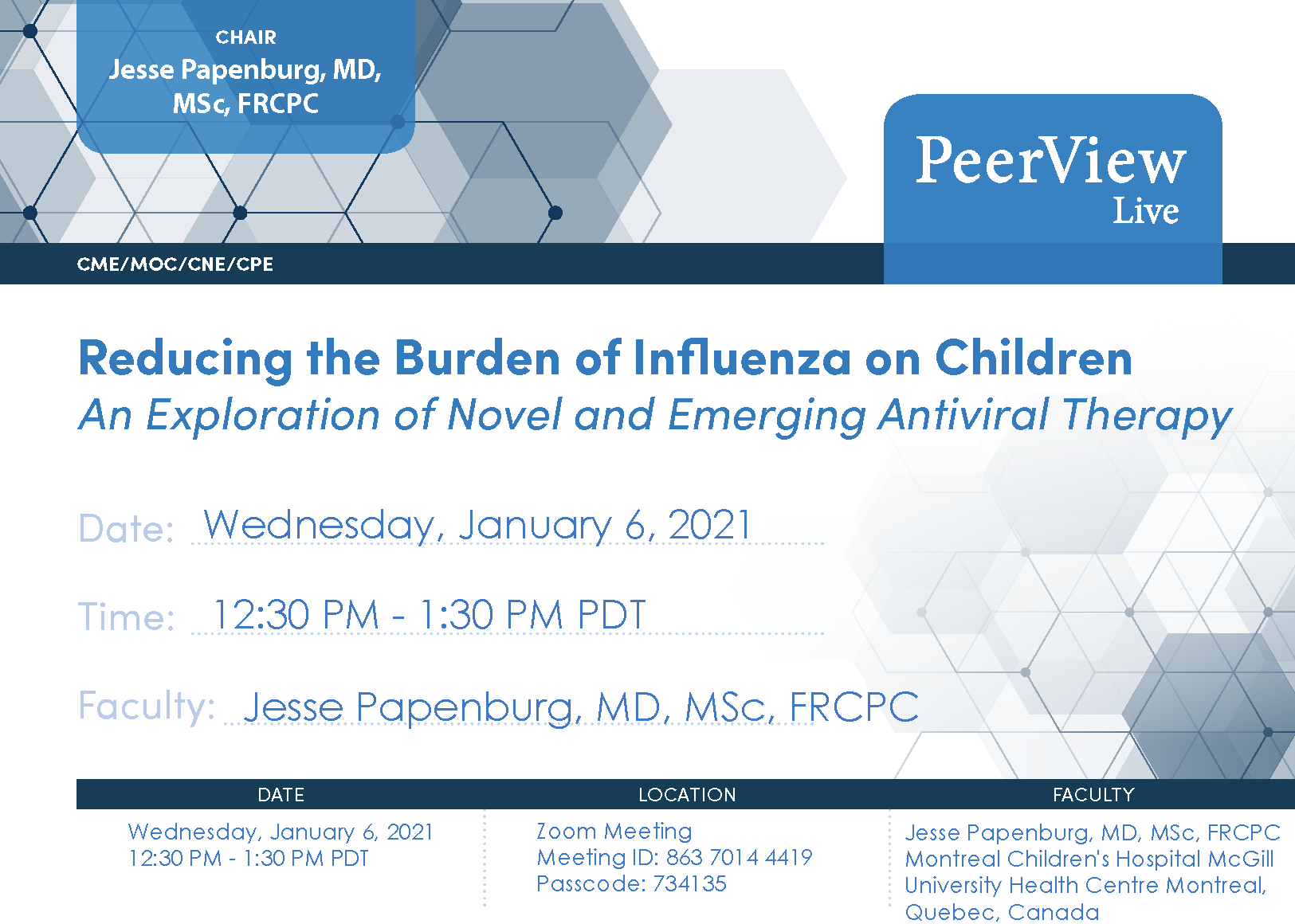 Reducing the Burden of Influenza on Children
Wednesday, January 6, 2021
12:30 pm - 1:30 pm
Join us for a lunch-time discussion on reducing the burden of influenza on children. We will aim to discuss the underutilization of antiviral treatment in the management of influenza, understand the benefits and shortcomings associated with the use of diagnostic assays in detecting influenza, and assess currently available and novel/emerging antiviral therapies for the treatment of pediatric patients with influenza.
Meet Our Keynote Speaker:
Jesse Papenburg, MD, MSc, FRCPC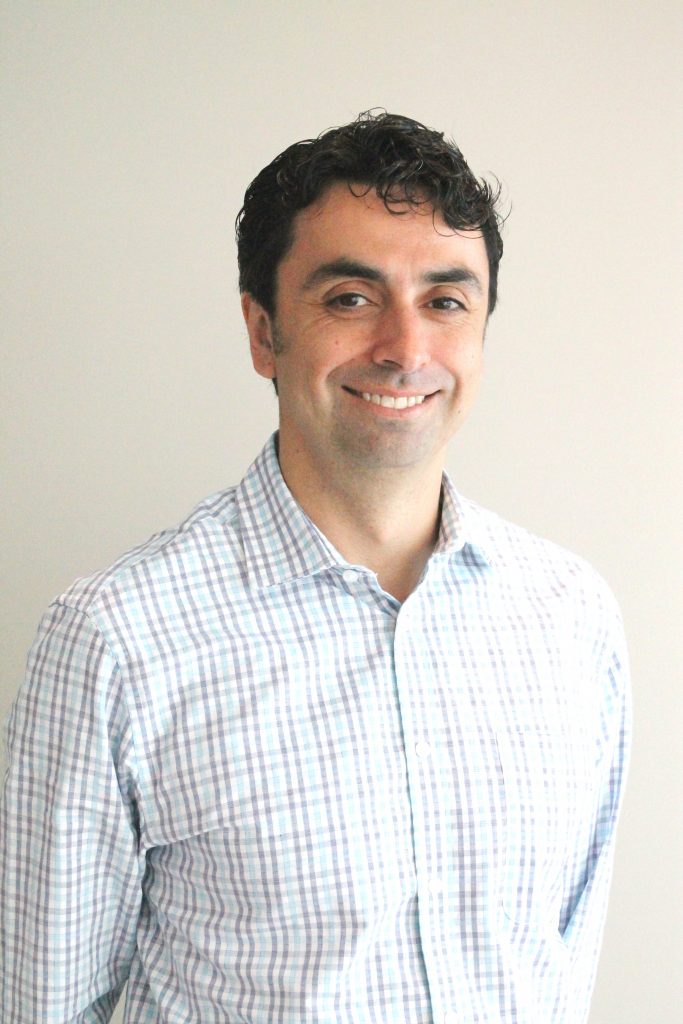 Dr. Jesse Papenburg is an Assistant Professor of Pediatrics and an Associate Member of the Department of Epidemiology, Biostatistics and Occupational Health at McGill University. He practices Pediatric Infectious Diseases and Medical Microbiology at the Montreal Children's Hospital of the McGill University Health Centre. 
Dr. Papenburg obtained his medical degree from McGill University and completed residency and subspecialty training at the Montreal Children's Hospital. He then completed a research fellowship on the molecular virology of RNA respiratory viruses at Laval University and a MSc in epidemiology at McGill. As a clinician scientist, Dr. Papenburg's research is on the epidemiology of viral respiratory infections, with a focus on diagnostics to improve treatment and outcomes. He actively contributes to national and provincial guidelines on RSV immunoprophylaxis and influenza antiviral treatment. Since 2019, Dr. Papenburg is also a voting member of the National Advisory Committee on Immunization, developing vaccine recommendations in Canada.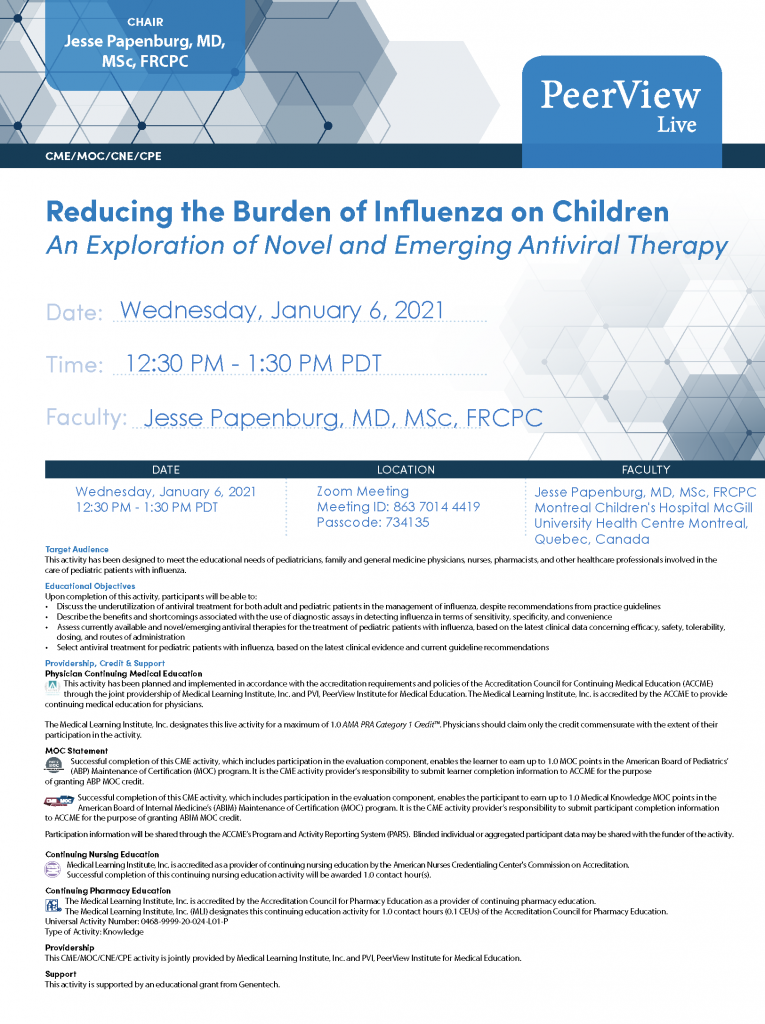 Register