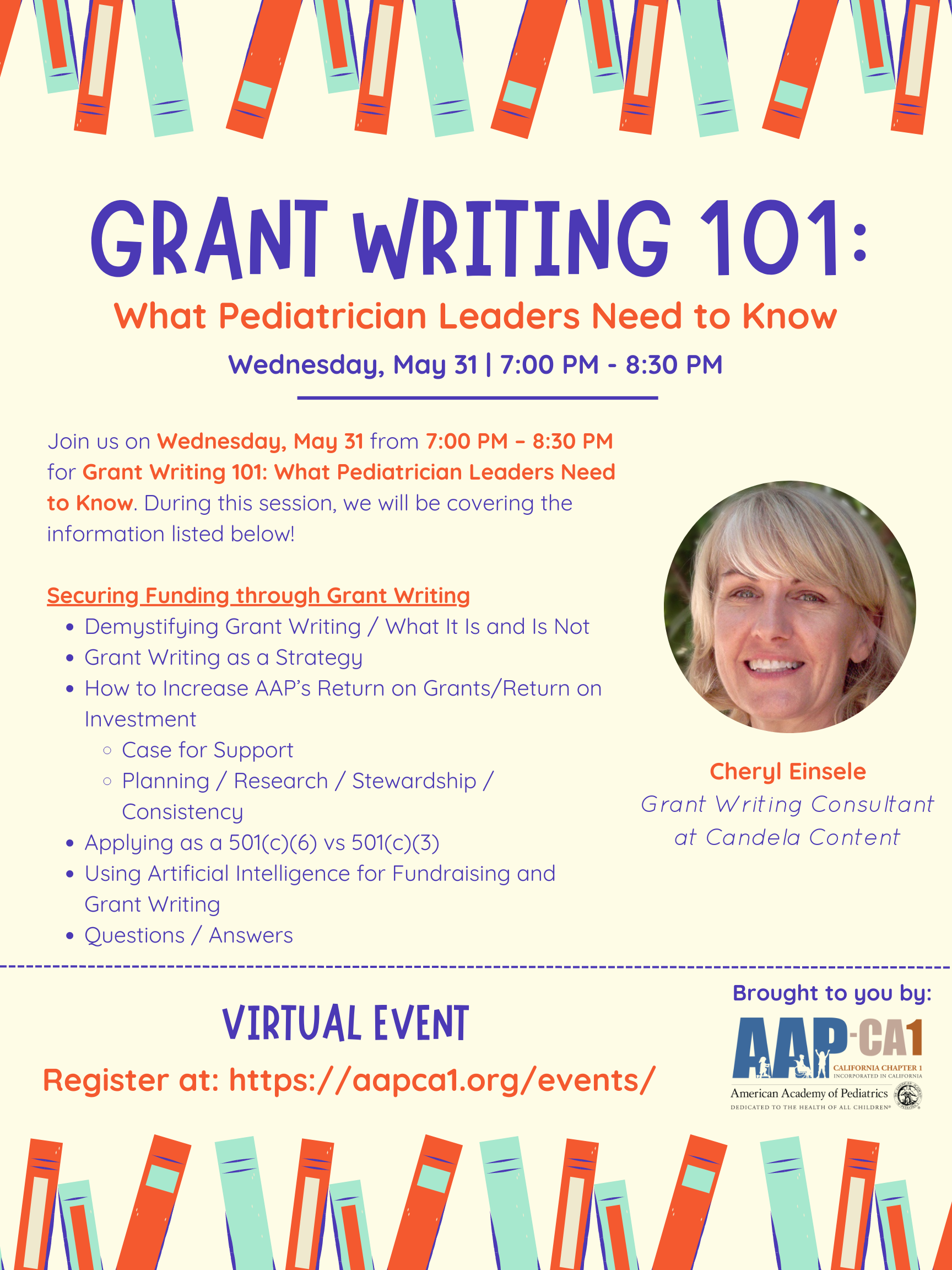 Grant Writing 101: What Pediatrician Leaders Need to Know
Wednesday, May 31, 2023
7:00 pm - 8:30 pm
Join us on Wednesday, May 31 from 7:00 PM – 8:30 PM for Grant Writing 101: What Pediatrician Leaders Need to Know. During this session, we will be covering the information listed below!
Securing Funding through Grant Writing
Demystifying Grant Writing / What It Is and Is Not
Grant Writing as a Strategy
How to Increase AAP's Return on Grants/Return on Investment

Case for Support
Planning / Research / Stewardship / Consistency

Applying as a 501(c)(6) vs 501(c)(3)
Using Artificial Intelligence for Fundraising and Grant Writing
Questions / Answers
Meet Our Speakers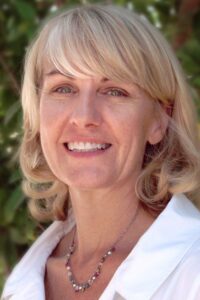 Cheryl Einsele, Grant Writing Consultant at Candela Content
Cheryl Einsele is a grant writer and consultant passionate about helping nonprofit organizations reach their potential to better serve their missions. Cheryl left the business sector in 2005 to become a fundraiser and started Candela Content in 2011. The mix of business, fundraising, and grant writing experience resulted in a proven grant writing process rooted in strategy that aligns an organization's annual financial needs with corporate, private, and government funding opportunities.