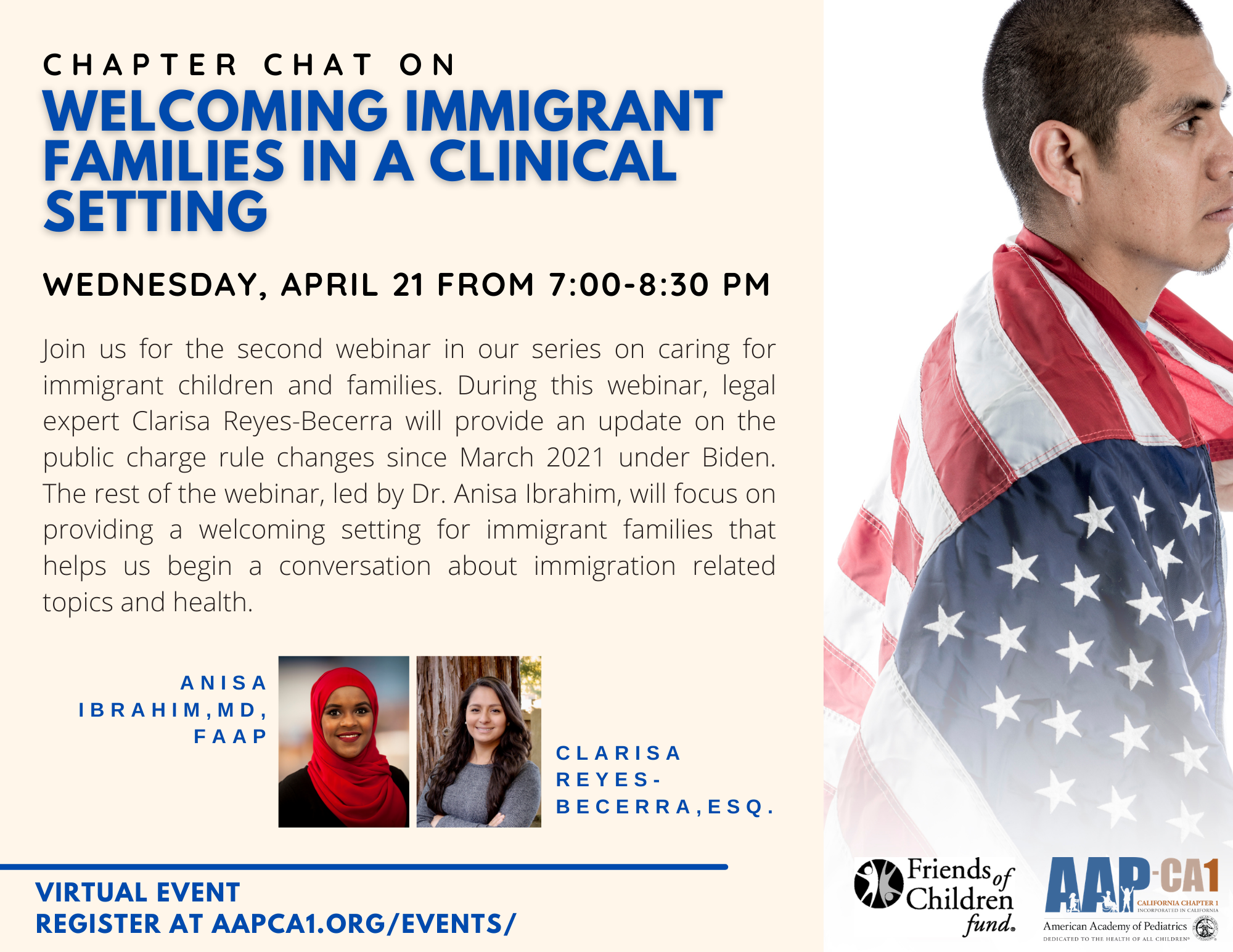 Welcoming Immigrant Families in a Clinical Setting Chapter Chat
Wednesday, April 21, 2021
7:00 pm - 8:30 pm
Join us for the second webinar in our series on caring for immigrant children and families.  During this webinar, legal expert Clarisa Reyes-Becerra will provide an update on the public charge rule changes since March 2021 under Biden.  The rest of the webinar, led by Dr. Anisa Ibrahim, will focus on providing a welcoming setting for immigrant families that helps us begin a conversation about immigration related topics and health.
Featured Speakers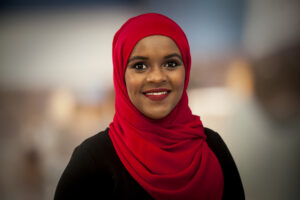 Dr. Anisa Ibrahim, MD, FAAP is a UW Clinical Assistant Professor of Pediatrics and the Medical Director at Harborview Pediatric Clinic. Dr. Ibrahim's specific clinical interests include caring for and outreach to immigrant and refugee populations, specifically those with medical or social complexity.  Dr. Ibrahim is a strong advocate for community focused work and partnerships. She is the president of the Board of Directors of the Somali Health Board, a local community organization addressing health disparities in the Somali community. Nationally, Dr. Ibrahim is an executive committee member of the American Academy of Pediatrics Council on Immigrant Child and Family Health.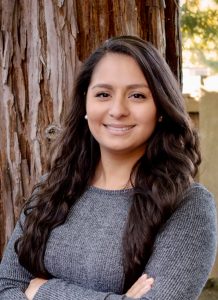 Clarisa Reyes-Becerra, Esq. is an immigration attorney and Equal Justice Works Fellow with the California Rural Legal Assistance Foundation (CRLAF). She focuses on how immigration status affects the ability of immigrants to access health care and public benefits, and seeks to enforce federal and state rights to access health care for immigrant communities. She has been at the forefront of CRLAF's public charge outreach efforts, informing and advising families on how public charge may affect their potential for immigration relief. Clarisa received her J.D. from Columbia Law School and B.A. from Stanford University.
Register