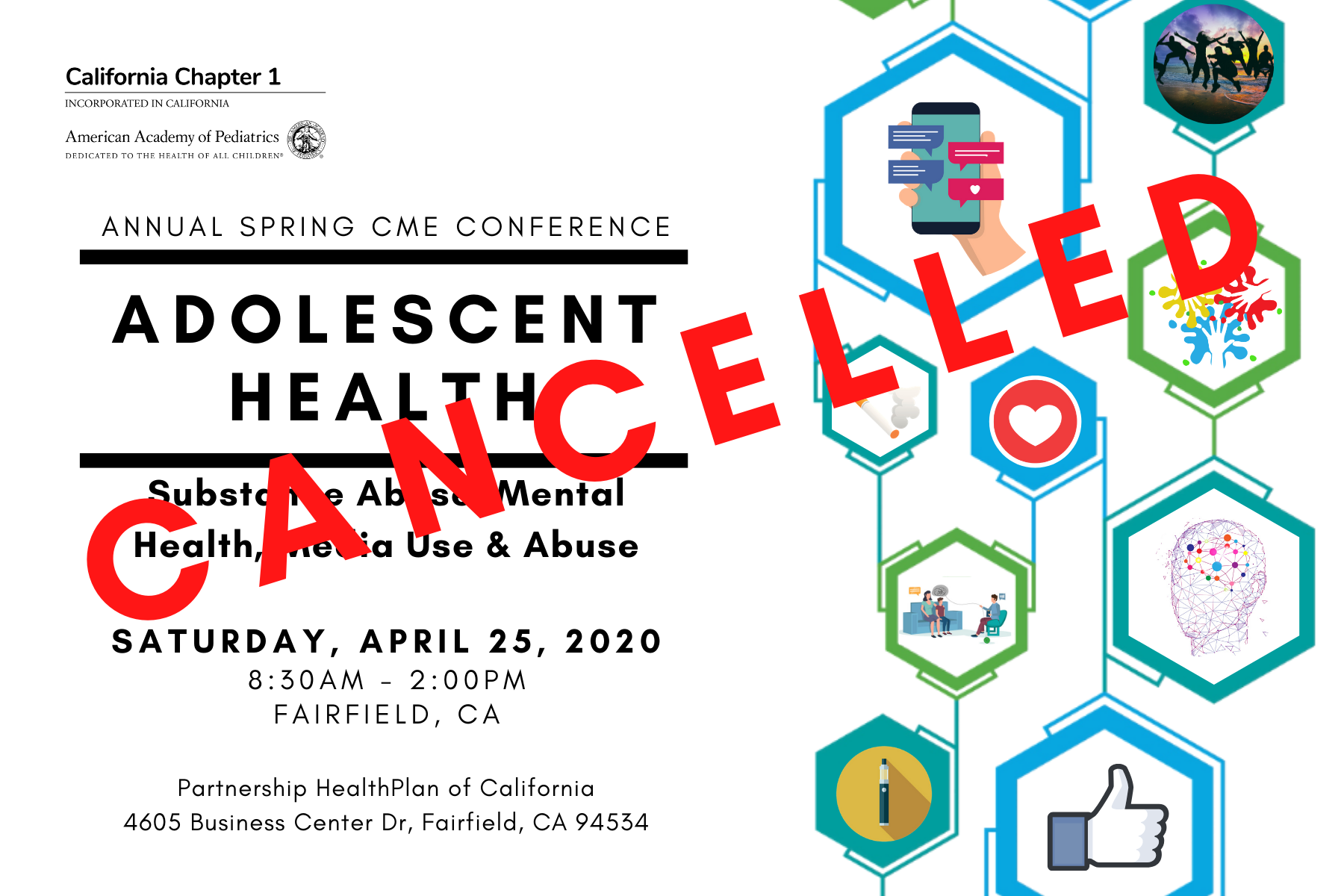 Annual Spring CME Conference – Adolescent Health
Saturday, April 25, 2020
8:30 am - 2:00 pm
Partnership HealthPlan of California
4605 Business Center Drive
Fairfield, California 94534
.
This event has been CANCELLED.
If you registered, you will be receiving a full refund.
We are reluctantly canceling Adolescent Health Spring CME because of the new Centers for Disease Control guidance on COVID-19. We are disappointed to have to skip our spring meeting, but recognize safety is a priority. Since the length and severity of the outbreak and related restrictions are still unknown, at this time we are canceling rather than postponing. We hope, however, to be able to present this important topic as soon as we have emerged from this infectious disease crisis, possibly this fall or in spring 2021.
Thank you for your understanding, and we look forward to seeing you at a future conference.
.