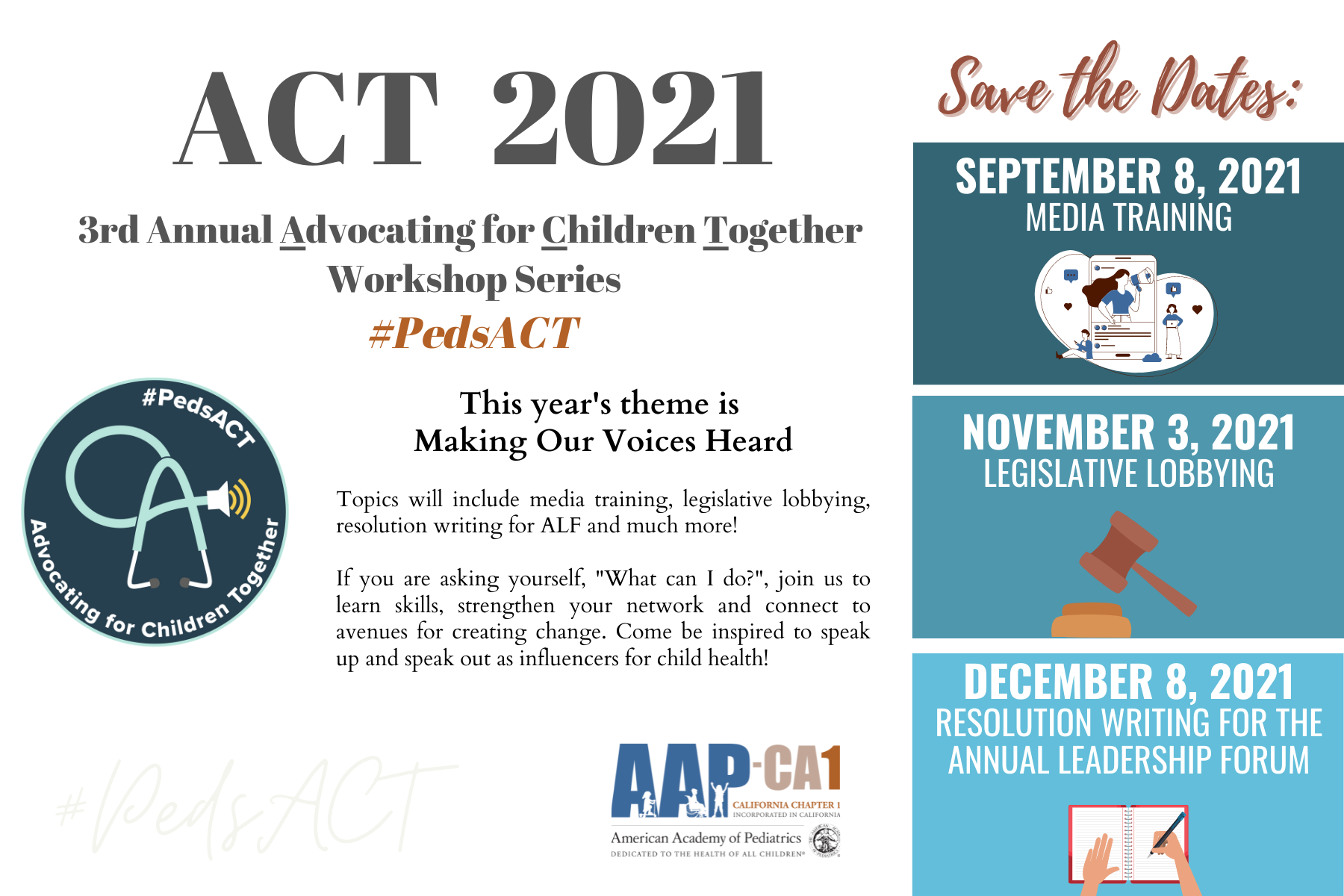 Advocating for Children Together (ACT) 2021
Wednesday, September 8, 2021
We're excited to announce the third annual Advocating for Children Together Conference – a collaborative effort between pediatricians across the Bay Area organized by California Chapter 1, American Academy of Pediatrics (AAPCA1).​
This year we will be bringing you a series of workshops on media training, legislative lobbying, resolution writing for the Annual Leadership Forum, and much more! 
Join us in learning from advocacy extraordinaires as we come together to better serve the children and families from the Bay to the borders and beyond!
.
Learn More About the Conference!
.
Application for Media Training Workshop: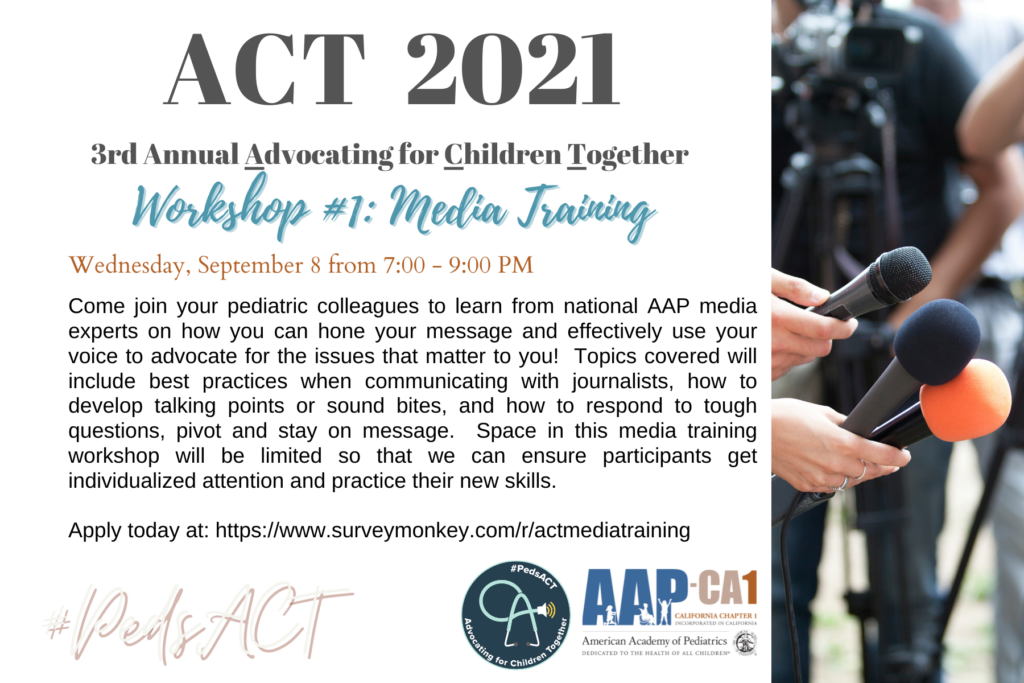 Please complete the application survey below to attend our Media Training workshop happening on September 8, 2021. We will contact you once we have selected a cohort.