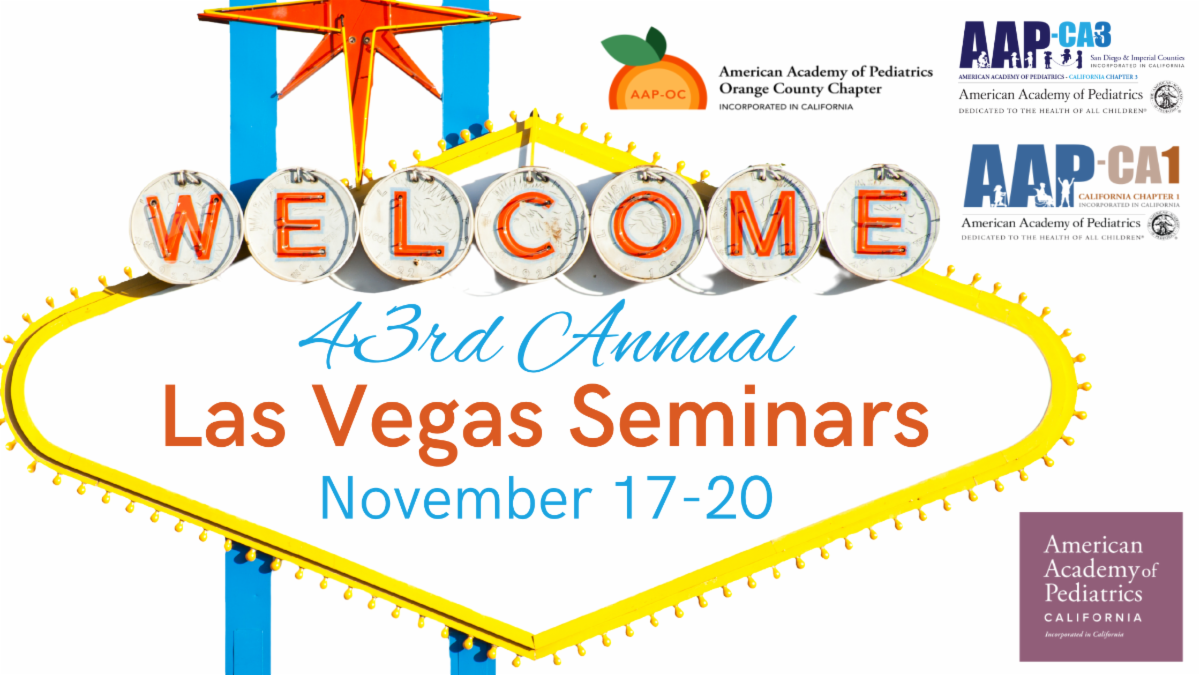 43rd Annual Las Vegas Seminars: Pediatric Update
November 17 - 20, 2022
Cesar's Palace
3570 Las Vegas Boulevard South
Las Vegas, Nevada 89109
Registration is Open!
Register today for the 43rd Annual Las Vegas Seminars "Pediatric Update" taking place on November 17-20 at Caesars Palace Las Vegas.
This meeting is the largest regional Pediatric Conference in the country, thanks to the continued support and participation of individuals like you. Now in its 43rd year, the AAP-CA Annual Las Vegas Seminars feature stellar, nationally-known faculty presenting topics that highlight current issues in pediatrics for Pediatricians and Allied Health Care Professionals.
Topics Include:
MIS-C vs. Kaswasaki's Disease: What's the difference?
Get the latest updates on MIS-C, how to diagnose it, and how it differs from Kawasaki's disease during a presentation by Dr. Michael Smit, Medical Director of Infection Prevention and Control at Children's Hospital Los Angeles.
This Year's Faculty Includes:
Richard M. Cantor, MD, FAAP, FACEP – Emergency Medicine
Nicole N. Harter, MD – Dermatology
Raun D. Melmed, MD, FAAP – Developmental-Behavioral Pediatrics
Coleen S. Sabatini, MD, MPH, FAAP – Orthopedics
Michael A. Smit, MD, MSPH, FAAP – Infectious Diseases
Sharief K. Taraman, MD, FAAP, DAPN, DAPM – Pediatric Neurology
Earn CME and MOC:
16 AMA PRA Category 1 Credits
16 ABP MOC Part 2 Points
16 AAFP (American Academy of Family Physicians) Credits
Register now for Early Bird Rates!