February 9, 2021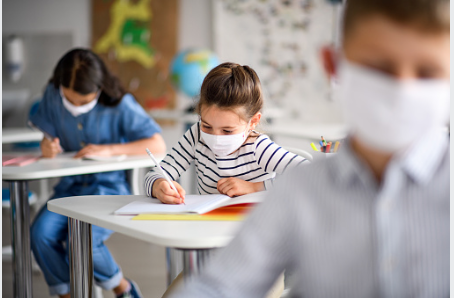 Organizations representing over 5,500 California Pediatricians outline the irreversible damage continued school closures have on students.
Today, the California chapters of the American Academy of Pediatrics joined together—representing over 5,500 pediatricians—urging collaboration for prompt and safe reopening of schools in 
letters released this morning
. Evidence has shown that safe in-person education for grades TK-12th can be accomplished with properly implemented safety protocols even in areas of high community spread of COVID.
"The number of visits, phone calls and messages I am getting about anxiety, depression and other behavioral health concerns has easily doubled or tripled. All of the pediatricians in my practice, and our behavioral health colleagues, have struggled to help kids cope with the stress and anxiety of the pandemic and social isolation." Nelson Branco, MD, FAAP, pediatrician at Tamalpais Pediatrics and AAPCA1 Vice President.
"As the data throughout the country have shown, especially in North Carolina and Wisconsin, even in areas of high prevalence, the risk of transmission in schools is lower than in the community. Simply said, it is safer IN school than OUT."  Elizabeth Rogers, MD, Associate Professor of Pediatrics at UCSF.
Pediatricians urge action NOW to allow kids safely back to in-person school.
California AAP Chapters 1, 2, 3, and 4 are organizations of primary care pediatricians, pediatric medical subspecialists and pediatric surgical specialists dedicated to the health, safety and well-being of infants, children, adolescents and young adults. Our mission is to promote the health and well-being of all children and youth in California and to support the professional needs of our California Chapter member pediatricians. We are 501(c)3 nonprofits legally incorporated in California.
---
Call to Action for Pediatricians and Allies – In Person Learning for CA Kids
WHO: Pediatricians and Allies
WHEN: THIS Tuesday and Wednesday (2/9 and 2/10)
WHY: Critical decisions are being made at the State regarding in-person learning, and there is a critical window for our legislators to hear from us as trusted advocates for children and youth
WHAT: Use 
this form
 to access the letter template and phone script