Member at Large
JOLIE LIMON, MD, FAAP – South Valley Member At Large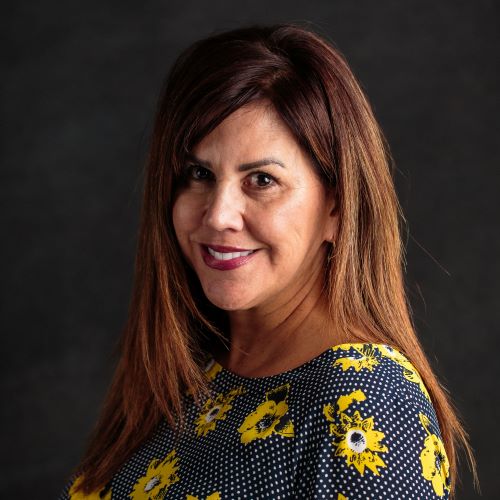 Board certified in pediatrics by the American Board of Pediatrics, Dr. Jolie Limon joined Valley Children's Healthcare as a pediatric hospitalist in 2000. She is Chief of Pediatrics, VP of Academic Affairs and DIO, for Valley Children's Pediatric Residency Program, Affiliated with Stanford University School of Medicine.
With more than 20 years' experience in her hospitalist medicine, Dr. Limon's areas of expertise include leadership, residency training, advocacy, interprofessional education and simulation. She has been active in program development over the last decade and played a key role in the development of Valley Children's Interprofessional Simulation Program. In 2015, she was charged with starting a new pediatric residency program for Valley Children's Healthcare and welcomed the inaugural class in July 2017. In 2016 she was awarded the AAP CPTI Advocacy Training Grant and she currently holds a position on the AAP National Committee on Education.
She participates and serves on the following Valley Children's committees: Medical Executive Committee as a voting member; Medical Staff Education Committee, Chair; Simulation Program Steering Committee, Graduate Medical Education Committee, Multispecialty Peer Review Committee; and Evidence-based Medicine Committee. She is also the Medical Director for the Fresno County Office of Education (FCOE) and is working on bringing a comprehensive adolescent health service to the local schools.
Dr. Limon's academic appointments include: Associate Clinical Professor of Pediatrics at University of California, San Francisco (UCSF)-Fresno; Volunteer Assistant Clinical Professor, University of California, Davis, School of Medicine; and Associate Clinical Professor (Affiliate), Stanford School of Medicine.
Dr. Limon has received various awards for her teaching efforts, including the Clinical Pearls Teaching Award from the residents(2008, 2010-2013); Resident Education Teacher of the Year Award, Valley Children's Hospital (2009, 2014); Board of Trustees Meritorious Service Award, Enterprising Programs, Valley Children's Hospital (2010, 2012); Excellence in Medical Education, Haile T. Debas Academy of Medical Educators Induction, UCSF School of Medicine (2013); and Alpha Omega Alpha, Induction as Honored Alumni UCSF School of Medicine (2015).
Her passions are teaching, mentoring young physician leaders and developing new programs for the organization and the community. Her current community work is focused on the Hinds Hospice Board of Directors and work in local schools with FCOE, bringing awareness and services around adolescent health and reproductive services. Her scholarly work is focused on interprofessional education and collaborative practice on which she has presented at both national and international conferences on the topic.
She is a member of several professional organizations, including the American Academy of Pediatrics, Society of Hospital Medicine, Society for Simulation in Healthcare, and Academic Pediatric Association.
Dr. Limon received her medical degree from UCSF School of Medicine. She completed an internship and residency in pediatrics at University of California, Davis Medical Center, where she served as chief resident and was awarded the Pediatric Residency Leadership Award three consecutive years.
In her free time, she enjoys exercising, reading, traveling and spending time with her husband and two teenage sons.
Contact Dr. Limon