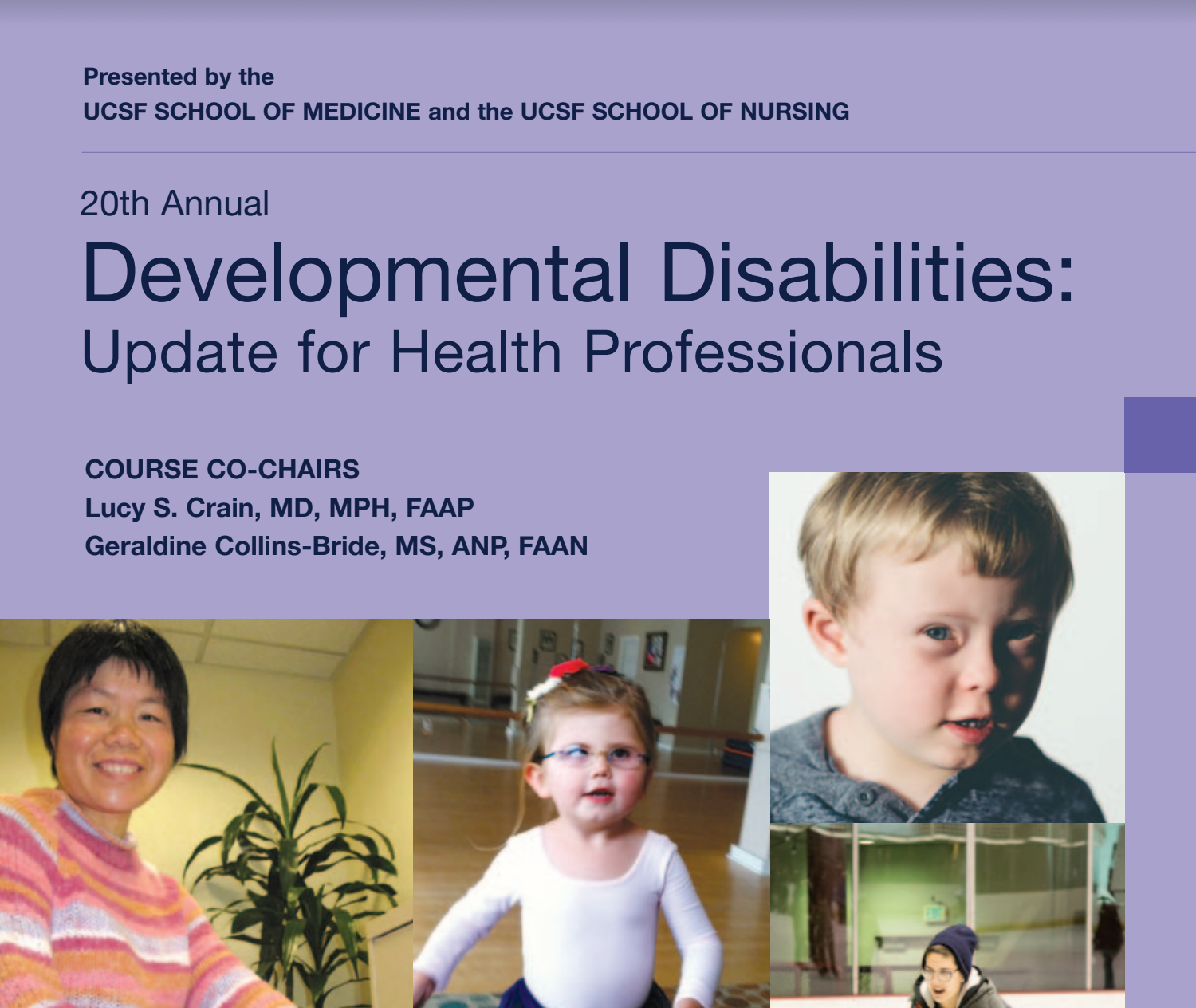 UCSF's 20th Annual Developmental Disabilities CME Conference
March 25 - 26, 2021
This 2 day interdisciplinary conference is designed for primary care and subspecialty health care professionals and others who care for children, youth, and adults with developmental disabilities and complex health care needs. This year's conference will be live-virtual, employing a live stream zoom webinar.  The live presentations will be recorded and made available for 30 days so you can review any content you might have missed.  Topics in 2021 include ever-present concerns about COVID-19 and updates on screening, diagnosis, and vaccines, as well as telehealth, mental health issues, crisis intervention, and the role of law enforcement related to improving interactions and encounters with children and adults with developmental disabilities.  Practical presentations describe putting research into practice in genetics, endocrinology, gastroenterology, neurology, and aging.
The virtual conference exhibit hall will feature non-profit organizations and resources designed to help the audience better provide care for children, youth, and adults with developmental disabilities.
Presentations by expert faculty will be of interest to pediatricians, family physicians, nurse clinicians, psychologists, and internists who are involved in the health care of individuals with developmental disabilities, as well as to those in other health-related disciplines including health policy, epidemiology, psychiatry, school health, social work, and case management services.
CME Credits: 13.00
Register